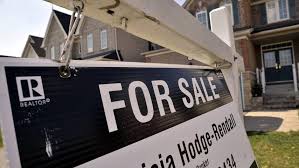 We hire a real estate agent to help us find a house. She only gets paid when a deal closes.
Good agents try to find something we will like.
But that takes time.
Agents have to ask questions, listen to us and then test what they have heard by showing us a few houses.
Often, agents hear wrong, or we do not explain ourselves very well.
Good real estate agents spend time and money to learn how to represent our interests with confidence.
Bad agents try to close a deal as soon as possible.
The OMA is negotiating a dispute resolution process with government, right now.
Doctors want this.
We hope the dispute resolution process will be fair and reasonable. The OMA tells doctors that it is moving along well.
But as soon as the OMA and government agree to a dispute resolution process, the government will want to begin negotiations on a physician services agreement (aka contract).
Who could blame it?
An election looms.
The government finally wants to resolve labour problems with doctors. It does not want to drag negotiations into the fall, or next year.
The OMA will face immense pressure to enter negotiations as soon as they have settled a dispute resolution process. Government will, no doubt, offer a better deal, if the OMA agrees to settle on a physician services agreement, as soon as possible.
Good Agent
The OMA used to spend months developing a negotiations mandate. The OMA would do whatever it took to find out what members thought, as any good agent would do.
Negotiations are not just about money and raises. Negotiations shape patient services.
For example, if doctors find that elderly patients do not get care, because there is no fee code to incentivize care for the elderly, then doctors try to negotiate a fee to fix this problem, during negotiations.
The last time the OMA fully refreshed its mandate was 2011. The OMA used the same 2011 mandate, with minor changes, in the failed 2014 negotiation.  [Note: italics in last 2 sentences were added for clarity after Dr. D. Weir's comment below.] Then, in the 2016 negotiation, the 6-page tentative contract had no room for any mandate, other than the government's mandate for fiscal certainty.
The OMA faces a major problem if it enters negotiations without knowing what doctors want.
At best, it is shortsighted; at worst, it is arrogant and blind.
A group of us discussed this on a conference call on Monday. An email from the OMA, yesterday, suggested that the negotiations team has thought about a mandate.
But thinking and doing are not the same.
Doctors need the OMA to find out, as soon as possible, what doctors think. If the OMA does not, it will feel pressured to go into negotiations without knowing what doctors want.
This would solidify doctors' impression of the OMA as being insensitive to doctors' needs and wishes. It will confirm members' lack of trust in the OMA.
Let's hope the OMA does whatever it takes to find out what doctors want/need in negotiations. If the OMA skips this step, it will make it much harder for members to accept any tentative contract the OMA negotiates.
Then again, maybe the OMA does not expect to negotiate anything at all?
Maybe the OMA has already resigned itself to the inevitability of an arbitrated contract?
Even so, the OMA should find out what doctors want the OMA to fight for. It is the least any good agent would do.
Postscript: Great news! The OMA emailed out a plan, on May 2nd, for consulting members about developing a negotiations mandate, as discussed above. Things are looking up. Thank you, OMA!
Photo credit: sec.theglobeandmail.com