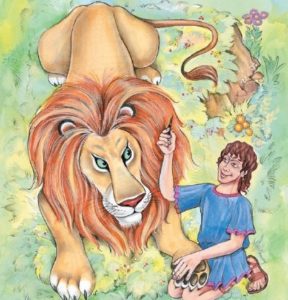 After years of wrestling a more powerful opponent, doctors opened their emails to find that government had offered a truce.
I never expected to see this.
Who would give up such advantage?
Government used to rule supreme. It could legislate whatever it wanted.
Why would government change its mind and give up absolute power?
A part of me must have believed that this would happen. Why else would I have spent years lamenting government power and control?
In hindsight, things had to change.
Government was trying to lead a horse to water that would not drink. Eventually, government had to give up absolute power to gain influence.
If government cares anything about solving problems in patient care, it must work with doctors. Government knows this.
If government wants to work with doctors, it cannot exert its awesome power. If government wants help from doctors, it must promise not to eat them.
The same thing applies to doctors. If we care about solving patient care problems, we must find a way to work with government. Anarchy must remain a playful fantasy.
Why Binding Interest Arbitration?
Like Star Wars groupies waiting for the next episode, medical politics wonks are giddy to see this offer. Everyone else probably thinks we are a bit weird.
Basically, binding interest arbitration:
balances power by removing government's ability to unilaterally act against doctors
and
gives a neutral arbitrator power to settle everything that doctors and government cannot agree upon, in negotiations.
This is scary for both sides but better than the status quo.
Each party in a dispute agrees to accept whatever an arbitrator decides. Technically, there's an arbitration board; we will dig into the details in other posts.
In a odd way, some might feel sad at seeing an offer that looks fair and balanced. People like to express moral outrage at injustice and oppression.
We lose our right to protest with a fair BA process. Power is balanced. Both sides must accept the arbitrator's decision. We give up the right to light our hair on fire.
BA gives doctors what every other public sector worker already has in Ontario. Doctors have begged for this for years.
If ratified, doctors will have the right to be treated like everyone else, under the Charter of Rights and Freedoms.
No doubt, details matter. Doctors must dig into the specifics, ask questions, attend roadshows and figure out whether this is good for doctors and patients.
The OMA Board spent hours with the experts: Imagine the longest Internal Medicine ward rounds in medical school, then multiply by 6.
It was gruelling and thorough and passed unanimously.
Over the next few days, I'll try to share more thoughts and details about the offer. And I'll try to answer specific question as people raise them.
For now, try to picture where you were when you first learned about binding interest arbitration for doctors. This is an historic event. If ratified, it will open a whole new era for doctors and patients.
PS.
I want to apologize to my subscribers and regular readers. I feel sick about not posting for the last 10 days.
I am so sorry!
I have been swamped. Hopefully, things will settle down, so that I can get back to blogging and responding to all your comments.
Thanks so much for reading! I have not forgotten about you.