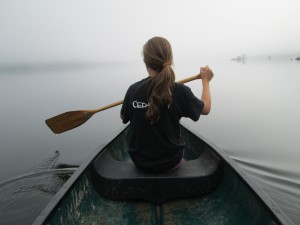 Dread lies beyond fear and hopelessness. When we see only the certainty of something worse, we sink into a malaise and dread impossible to shake.
Country singers sell songs about heartache and loss, but no one likes songs of foreboding or panic.
Doctors in Ontario need a reason to hope again. They feel desperate. They have been attacked and slandered by government for the last 5 years. Draconian legislation threatens professional autonomy with Bill 41 (nee Bill 210). Docs feel abandoned and do not know who to trust. A malaise rests on doctors as dark as the 1990's social contract years.
Reason to Hope
Doctors might appear to have it all. Doctors were born with an ability to endure gruelling education, and they get to help people for a living. Doctors never starve to death; only a few go bankrupt. But happiness requires more than a job, good food and a decent car. It requires freedom, autonomy and the opportunity to try new things.
Doctors hold a unusually constrained view of the world. They function inside an artificial monopoly created by legislation. If doctors focus on what they cannot do, or what they are forced to do, doctors have solid reasons to despair. But it does not need to be this way. Most other professionals see a world filled with opportunity beyond their field of training.
Career Options
Malaise comes when we lose control – when we feel like we have no freedom to choose anything different. Dread disappears when we gain control – when we have options.
Here are some of the non-clinical jobs that doctors are doing right now, either in parallel to, or in the place of clinical work:
Management Consultant
Venture Capitalist
Financial Planner
Career Coach
Life Coach
IT Consultant
Medical Writer
Medical Advisers for Pharma, Cosmetic Industry, Film
Think Tank Expert
CEO of a Non-Profit Organization
Careers in Medical Associations:
Board Director
Senior Manager
Committee work
Practice Development Expert
Investment Club Manager
Professor
CME content creator
Media Consultant
Business Developer, e.g.,
3D Printing
Tobacco Replacement Products
Peer Assessor for Independent Medical Examinations
Careers with Regulatory Colleges:
Council Member
Peer Reviewer
Senior Management
Medical Legal Expert
Careers in Hospital Administration:
Chief of Department
Medical Program Director
VP Program (IT, Cancer Care, etc)
Chief of Staff
VP Medical
CEO
Careers in Government:
MP
MPP
Consultants
Provincial Insurance specialists
CEO
ADM Health
Minister of Health
Bright Future
Doctors face a world of opportunity. There are hundreds of rewarding jobs for physicians. It just takes work to find them.
We have a Non-Clinical Careers conference planned for 600 doctors on May 12-13th, at the Royal York Hotel in Toronto. Doctors will learn how other MDs found successful careers outside, or in parallel to, clinical care.
Opportunity always carries risk. If physicians will accept some risk, and perhaps a little discomfort, opportunity can lift the dread that comes from having no control of our situation.
Risk can lead to failure. We need personal resilience to deal with opportunities that fail.
Doctors who develop skills and experience outside of clinical care become better clinicians. They bring a broader understanding of life to the bedside. Our healthcare system desperately needs creative, innovative physicians willing to learn how to manage the system.
Smart, hard working people have bright futures. They have options. Doctors in Ontario need encouragement. They need to know that many industries would love to have them, if they are willing to try a new adventure. If nothing else, it might help lift the malaise.