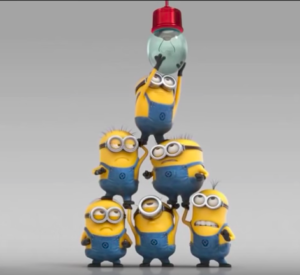 Absurd change is a high-risk procedure: A doctor gets frustrated with her clinic, hospital or LHIN.
She decides to fix it. She attends all the right meetings. She writes letters and calls important people.
After 6 months, she quits in frustration.
She then shares her experience at medical staff meetings: The system was too corrupt. No one wanted to change. No one would listen.
Farson and Crichton wrote a great little book called, Management of the Absurd. Chapters include: "Big changes are easier to make than small ones", and "Planning is an ineffective way to bring about change".
After many attempts, false starts and unexpected successes, I offer the following absurd advice to fight for change.
Absurd Change
Experts say, "Start with a vision". They are right, but we misinterpret what they mean in two ways. Continue reading "Absurd Change"