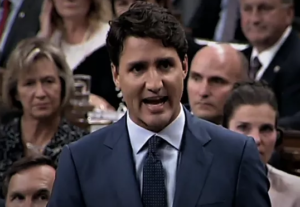 Prime Minister Justin Trudeau attacked doctors in the House of Commons this week.
As doctors struggle to rebuild from 5 years of cuts and attacks, Trudeau decided to throw his own punches.
How much more can doctors take?
Has there been a month when doctors were not under attack in recent memory?
Ontario's doctors react to comments made in the House of Commons
Toronto, Ont., Sept. 20: The comments made by Prime Minister Justin Trudeau in the House of Commons on Monday, Sept. 18, are unacceptable to myself and physicians across Ontario. These comments undercut the hard work and long hours that doctors dedicate to providing quality patient care. Continue reading "Ontario's doctors react to comments made in the House of Commons"