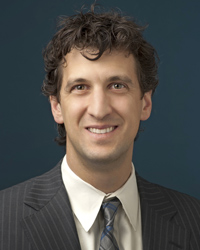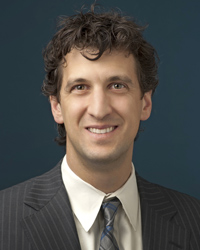 I was thrilled when Dr. Joshua Tepper, CEO of Health Quality Ontario, responded on Twitter to a popular post: Medicine is Relationship, Not Quality Metrics.
Josh has a true heart for patient care and the centrality of the doctor-patient relationship. He is also passionate about quality.
He asked if I would post a response from him, if he wrote one.
I said, "Of course! I'd make it a stand-alone blog post!"
So, here is Dr. Tepper's response. I think it's excellent and look forward to hearing what you think of it, too.
It's not a choice: Good quality needs relationships and measurement
Pursuing the six dimensions of quality for improved patient outcomes
This blog is inspired by a posting from Dr. Shawn Whatley a couple months ago.
Shawn is a family doctor, health care leader and an active member of health care's social media sphere. He does a nice job of bringing a range of different views to the forefront.
In his blog, "Medicine is Relationship, Not Quality Metrics," Shawn shares the perspectives of two physicians who feel that the doctor-patient relationship is more relevant to good patient outcomes than quality metrics. He quotes Dr. Michel Accad, who says that measuring quality-related outcomes "actually makes quality worse." He also shares the perspectives of Dr. Michelle Vilcini, who talks about what she sees as one of our collective failings: "trying to measure things that can't be measured."
I've had a few people ask me via Twitter for my thoughts, so here they are.
First and foremost, it is a false dichotomy to see this as an "either/or" choice. A good doctor-patient relationship is actually one aspect of quality; it is captured within the concept of being "patient-centred" – one of the six recognized dimensions of quality, as defined by the Institute of Medicine. The six dimensions, including safe, equitable, efficient, effective and timely care, have been widely adopted as a framework for quality here at Health Quality Ontario, where I work as President and CEO, and elsewhere. Patient-centredness is also the cornerstone of the College of Family Physicians medical home model.
The importance of patient-centredness is also reflected in a blog by Dr. Ashish Jha, a physician and health policy researcher. In one posting, Ashish reports the results he got after he asked his Twitter community for a one-word response to the question, "What makes a good doctor?" The top five responses were "empathetic", "good listener", "compassionate/caring/kind", "humble" and "competent/effective." His conclusion: "Most people assume that physicians meet a threshold of intelligence, knowledge and judgement and therefore, what differentiates good doctors from mediocre ones is the 'soft' stuff."
There is no doubt that the "soft stuff" – being patient-centred, and nurturing doctor-patient relationships – is part of quality.
But there are a couple places where Shawn and I might have some differing thoughts on the matter.
With regard to the suggestion that we can't measure the doctor-patient relationship, Shawn suggests that there is no way to accurately gauge the encouraging friendship between patient and provider. But I'd point to the many ways in which the primary care field is increasingly trying to measure that relationship through surveys that target the experience of the patient. There are examples of patient-centred metrics in the Primary Care Patient Experience Survey and the Commonwealth Fund Survey, two among many, which ask for ratings on aspects of the doctor-patient relationship. These surveys can clue individual providers and entire teams into some of the more subtle areas of their care that need improvement. It's worth noting that there has also been at least one study suggesting a troubling link between patient satisfaction scores and the propensity to prescribe opioids and/or unnecessary testing. This speaks to a need to measure patient experience in addition to other dimensions of quality, such as safe and effective care, and it leads to my second point of divergence with Shawn's posting.
Building a strong doctor-patient relationship and concentrating on patient-centredness is just one dimension of quality and good care. But care also needs to be safe, equitable, efficient, effective and timely. Naturally these dimensions overlap, and a strong patient-centered relationship will make the other dimensions easier to achieve, but I feel we must be conscious of all six dimensions – especially when discussing improving patient outcomes.
Finally there is the suggestion in Shawn's work that having a good doctor-patient relationship means you don't need "a bunch of numbers" to measure it. In response to that, I'd go back to Ashish's Twitter exercise. One of his Twitter followers responded to Ashish's question with the following comment: "If your doctor doesn't use the best data available to them to take care of you, do they really care about you?" Quality metrics and relationship building are connected more than we might think. Of course we can and should comfort, support and listen to our patients. But we also need to let them know when they are due for a Pap smear or a colorectal cancer screening test, or when a cholesterol-lowering medication might increase their chances of living to see their grandchildren graduate from high school. These are the metrics that make a difference.
I'd argue that we shouldn't try to choose between good relationships or measurement – one is a dimension of the other. Similarly we should be cautious in suggesting that important things like the doctor-patient relationship can't in fact be at least partially measured. We'd be doing a disservice to our patients to dismiss all quality-related outcomes when data about our practice can help us provide better care.
Thank you to Dr. Irfan Dhalla and Anna Greenberg for providing their input and advice on this blog.