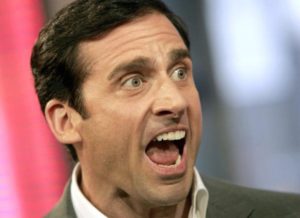 A notorious doctor yelled at my friend, another doctor, "Why don't you step outside so we can settle this?!"
Two hundred and fifty doctors at the OMA council meeting had watched the angry doc march across the front of the auditorium. His red face, clenched fists and raised voice gave him the spotlight he craved.
My friend had said something at the microphone. The angry doc took offence. He demanded an apology or else.
I secretly hoped that the little man would attack my friend, so that I could jump to the rescue: like breaking up hockey fight.
But nothing beats the excitement of medical politics over the last five years in Ontario. Continue reading "10 Tips to Survive Online with Strong Opinions"