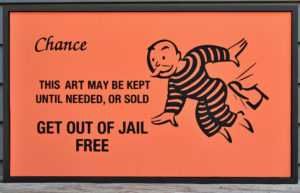 A smart lawyer said he sees this all the time. People fight forever to get something. They sue. They protest. When they finally get what they want, they freeze.
"There must be a trick. How could the other side agree? After abusing us for so long, how do we know this isn't a trick?"
Five years of fee cuts, unilateral actions, heckling and sloppy legislation have left doctors feeling abused. The relationship between doctors and government has been torn beyond easy repair.
Negotiators have started to mend a working relationship. They wrestled for months and finally got a framework each team could support.
The binding interest arbitration framework (BAF) represents months of debate and attempts to find common ground. They shaped a BAF that looks far better than many of us expected.
Some doctors wanted a framework that would guarantee a win in negotiations. They wanted a trigger that would be fun to pull. But neither side should want to go to arbitration. A negotiated agreement should always look more attractive than an arbitrated one, for both sides.
Concerns About Binding Arbitration
So after years of asking for it, doctors in Ontario have a BAF offer.  Some have serious concerns. Here are some of the things they tell me:
Doctors have had a 30% cut to net income. Why aren't all the unilateral fee cuts listed as part of arbitration?
The OMA sued the government over the unilateral cuts of 2014 – 2017; the Charter Challenge continues, to resolve this outcome. The BAF is an agreement about process, not outcomes. The BAF sets up a neutral and fair process to resolve disagreements in the future.
The doctors' negotiating team will fight to reverse the cuts, when contract negotiations resume this fall. If government does not agree, a neutral third party will decide whether doctors deserve to have those cuts reversed and be given a small raise.
Every other public sector worker has received small raises. It seems reasonable to expect an arbitrator to consider the same. Either way, the Charter Challenge continues.
Why would doctors ever agree that government has the power to write health policy or pass healthcare legislation? Surely, policy and legislation should be arbitrable.
Governments get to write policy and pass laws. We cannot stop them. But at least we can now challenge them with the BAF, if new laws impact our ability to practice.
As our advisors say, "If you guys find a lawyer who can stop government from passing legislation, you should hire them, fast!" 
But what good is that? Are you saying all doctors can do is sit quietly and complain to an arbitration board? Doctors need the power to strike, or government will never respect us.
Governments fear the threat of doctors' job action. Politicians worry much less about doctors actually refusing to care for their patients.
Governments fear protests and campaigns. They fear attack ads and grassroots activism.
They worry about picket lines outside MPP offices.
This kind of job action helped get doctors the BAF offer.  The BAF preserves this kind of job action. Doctors do not have to sit quietly, while government passes heinous legislation.
Ok, but this BAF still stops doctors from a coordinated work stoppage or even slowdown. This BAF expands the definition of strike. It muzzles doctors. It takes away doctors basic rights as citizens of a free country.
No. The BAF restricts the definition of strike.
Other labour contracts include withdrawal of voluntary activities in their definitions of strike. The BAF explicitly states that strike means the withdrawal (or limitation) of patient care, by 2 or more MDs, coordinated to pressure government. That's it.
And even if doctors did do something that looked like work stoppage, the government would have to bring evidence to the arbitration referee (a judge) to decide whether, in fact, any work stoppage even occurred.
In the famous 1986 doctors' strike, the number of services provided for the month was virtually unchanged.
Yes but in Manitoba, doctors can strike on anything they want that falls outside of the arbitration contract.
This is not quite right. It gets into legalese within the Manitoba contract. Legal counsel says that:
"The (d) clause in Manitoba is actually restrictive.  Physicians cannot withdraw or constrain services – regardless of the purpose – if the services are a) covered by an agreement OR B) even if they are not covered by an agreement, if they are services that can be subject to arbitration. The Manitoba language is not explicitly limited to precluding withdrawal of services to patients, nor does it contain the exception in the BAF for normal decisions in the course of practice or expressions of concern or protest.  Additionally, if you compare the definition of strike in our BAF to that of Manitoba's (stoppage of work or strike or withdrawal or curtailment) it becomes clear that our framework does not expand the definition of strike."
But even if Manitoba had a better BAF, which I do not think it does, our team negotiated their best possible offer overall.
You cannot pick and choose the best parts of everyone else's contracts and write your own. We must negotiate contracts as a whole.
How can you expect doctors to agree to 'sustainability' of the system and 'economics' as factors to arbitrate? Government has said that the only way to sustain our expensive system is by cutting doctors. This BAF just means that government will make more cuts to 'sustain' a crumbling system.
This would be a bad offer, if it gave government an economic get-out-of-jail-free card.
"But we cannot pay. Look at the terrible economy! Look at the debt! The only way to create a sustainable system is by cutting services and increasing wait times. We simply cannot pay!"
 The BAF lists the economic situation as just one of many criteria that an arbitrator may consider. It does not say the arbitrator must consider it.
And the BAF does not say that the arbitrator must make economics any more important than any other criteria.
On top of that, we do not want only a 'sustainable' system. We want a high quality, patient centred, sustainable system.  Sustainability is only 1 of 6 criteria that an arbitrator may consider.
Finally, the economic situation is a standard clause in BA across Canada. All public sector BA contracts allow arbitrators to consider the general economy.
The BAF offer does NOT say anything about government's fiscal situation or government's ability to pay, unlike most other BA contracts.
This BAF bakes in a hard cap on doctors. It makes doctors responsible for growth in the 'Physician Services Budget' (PSB).
Government wants a hard cap. It wants predictability. It tried to unilaterally make doctors responsible for the increasing medical needs of patients in Ontario.
The BAF does not do that. There is no hard cap, in the BAF. The BAF makes the whole debate about the PSB open to arbitration.
Should this worry doctors? Should this worry government?
If government and doctors cannot negotiate an agreement about spending on physician services, then the issue goes to an arbitrator.
That probably makes both sides a bit nervous.
But without the BAF, government gets to decide. Government has all the power to make unilateral cuts and hard caps. With a BAF, an arbitrator makes the decision, if doctors and government cannot agree.
But why do we have to discuss the PSB at all? Government promised to pay for all medical services, when it took over healthcare at the start of Medicare. Government should just pay. It should live up to its promises.
Debate about the growth and size of the PSB will come up in contract negotiations. This BAF anticipates the debate and makes it another thing that an arbitrator may rule on.
Government struggles to pay for all the patient care that could be provided. Medical technology offers enough gadgetry to eventually consume the whole provincial budget. The BAF makes this whole debate an item for arbitration.
But why can't you just tweak this offer? Just go back and make a few changes.
This BAF is not perfect, nothing ever is.
If there was a way to improve it for doctors, our team would have done so. The BAF is not an unusual clinical case. It cannot be improved by asking whether the team considered this test or that diagnosis.
The BAF is more like an international peace treaty than a difficult clinical case.
Doctors are used to helping solve clinical puzzles by suggesting tests and considering alternatives.
The same approach works for the BAF, except for one thing:
We can always improve unresolved clinical puzzles with more tests and questions.
But international peace treaties must be signed and agreed upon. Puzzles can go on forever. Treaties must be enacted.
Fear vs Concern
Peace is scary after years of fighting. The last few years have created a whole generation of doctors who will live out their careers on high alert for government malfeasance.
But at some point, we have to attempt peace. Sometimes, we might even get what we ask for.
Photo credit: etsy.com