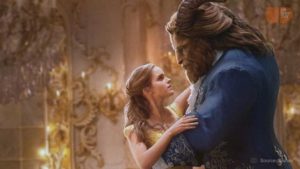 All great stories include magic. Characters dance around rules or constructs that define their world.
For example:
Guess my name and you may keep your child.
Find love before the last pedal falls or remain a Beast forever.
Never say the name of he-who-must-not-be-named, or Death Eaters will find us.
Magic applies to non-fiction, too. We buy books about real, faulty people who win despite their flaws.
We want stories about people struggling and limited in the same way that gravity limits us. Limits and faults make real life and fairy tales come alive. Gravity is magic by another name; no one knows what it is.
Doctor Patient Magic
Medicine has its own magic, the doctor patient relationship, that defines and controls medicine every bit as much as gravity rules us. Special cases, like indoor skydiving, artificially eliminate gravity, but they prove the rule.
The doctor patient relationship rules medicine no matter how much team care we adopt.
Teams add value. And physician extenders allow docs to see more patients. But if we seek to undermine the doctor patient relationship with teams and extenders, we undermine medicine.
Patients suffer when we ignore doctor patient magic. This is the only reason to care about magic at all.
After 3000 years, surely medicine has tried every possible combination of team care, delegated acts and self-care. But patients still want to know, and be seen by, their own doctor.
If the doctor patient relationship is the rule-which-must-not-be-broken, then we should be vigilant and exercised by anyone who fumbles the rule.
For example,
If government offers a bonus for doctors to provide less care, doctors must vote No.
If government cuts fees so much that the only way to earn a living is by cutting time with patients, doctors must resist, even if they get called greedy for doing so.
If doctors can delegate all direct medical care for some patients to other providers, doctors should resist, no matter how much money government offers for such delegation.
Many doctors get paid the same whether they make patients wait 1 hour or 10. Doctors should fight to change this.
Some hospitals pressure surgeons to manipulate wait lists for better data. Surgeons should fight for patients, not data sets.
Some hospital radiologists have to choose between capital equipment purchases and limiting the number of tests they offer patients. They should fight for tests, not budgets.
Why?
Each of these issues breaks the rule of medicine. They ruin the magic.
Soon after introducing a third party payer, the payer becomes manager.  He who pays gets to order the wine. Both doctors and patients have less choice about the menu. This is a certainty, not a possibility. And only eternal vigilance can prevent a shrunken menu.
Call it magic or a rule. You can even call it a fault. No matter what you call it, the doctor patient relationship places an arbitrary cage around what we can tolerate in healthcare.
It is the rule-that-must-not-be-broken, or patients suffer.
Post Script
We've discussed this before: here, here and here.  But why raise it again?
I believe that we must challenge accepted thinking before offering solutions. We need to debate the thinking behind solutions before we debate specific solutions themselves. Otherwise we are just negotiating terms to an already assumed agreement.
I want to write a book about the core ideas that people don't debate. The first idea is relationships. I want to know what you think.
Do relationships form the core of medicine?
If so, do they put any limits on medicine or are they just a quaint bit of history?
Are relationships the place to start, or do you see some other idea as more important?
We'll tackle other ideas over the next few weeks. Please share your advice in the comments below.
Thank you!