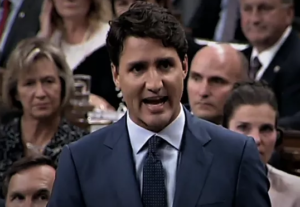 Prime Minister Justin Trudeau attacked doctors in the House of Commons this week.
As doctors struggle to rebuild from 5 years of cuts and attacks, Trudeau decided to throw his own punches.
How much more can doctors take?
Has there been a month when doctors were not under attack in recent memory?
Ontario's doctors react to comments made in the House of Commons
Toronto, Ont., Sept. 20: The comments made by Prime Minister Justin Trudeau in the House of Commons on Monday, Sept. 18, are unacceptable to myself and physicians across Ontario. These comments undercut the hard work and long hours that doctors dedicate to providing quality patient care.
Making sure every patient gets the care they need when they need it is every physician's priority, and we are proud to be accountable to patients and their families every day. In addition to proposing unfair tax changes that could make Canada an undesirable place to practice medicine, the Prime Minister is personally attacking doctors to instigate class warfare for political gain.
Ontario's doctors call on the Prime Minister to end the name calling, and instead listen to the concerns that physicians and other small-business owners have with the proposed tax changes.
The Ontario Medical Association (OMA) will continue to stand up for doctors and advocate for what is in the best interest of our members.
Dr. Shawn Whatley
President, Ontario Medical Association