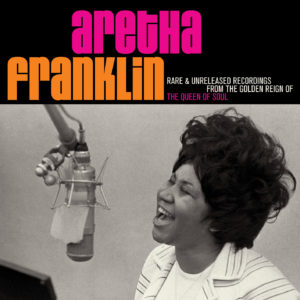 Doctors received renewal notices from their ersatz union this week. The OMA collects almost $60 million in dues.
Doctors who refuse to pay lose their membership and have dues deducted from their OHIP billings: taxation without citizenship.
The OMA negotiated the last, successful contract in 2008. The biggest gains, roughly 4%, were set for 2011. Government asked the OMA to forgo the raise. The OMA said no. Government took it all back with unilateral action and has attacked, slandered and cut doctors ever since.
This summer, the Liberal Government of Ontario eviscerated their negotiating partner, and the OMA played along.
Government really wanted labor peace with doctors before September. Government pushed too hard with the OMA, and the OMA pushed even harder with doctors.
Doctors voted 63% No against the OMA Board's new deal. Many saw the unprecedented rebellion as a vote of non-confidence.
Now the OMA must find a way to prove to doctors that it deserves the right to exist.
How to Earn Respect
Respect takes years to earn and moments to lose. Here are 4 essentials to earn it back:
A. Stand For Something
Support for fads never wins respect. Popular opinion only shields from abuse until the topic changes.
What does the OMA support? Insiders might say that the OMA believes in a strong healthcare system based on mutual respect.
How does that differ from anyone else? Doctors need an association that will fight for doctors so that doctors can care for patients.
Doctors and patients do not need the OMA to be popular.
The public, most doctors and even many inside the OMA think that the OMA negotiates raises for MDs. They are partly right but mostly wrong. Contracts are about patient care and only look like they are about money.
Raises mean almost nothing. A raise that fails to improve patient care all but guarantees a cut next time.
The OMA negotiates fees that fund necessary care. Without fees, very little care occurs. If fees are too low, then access to that service decreases. This is not greed; it's basic economics.
Every economic decision creates behavioural incentives.
When the OMA accepts a cut, it does not really cut doctors. It cuts patient care. OMA leaders swell with moralistic pride about accepting cuts to fees. In the same way, Soviets bragged about the cheapest bread in Europe, but citizens had none to eat.
B. Speak Up
The OMA needs to critique healthcare on behalf of patients. Government and patients will respect the OMA for it.
The anemic response to Bill 41 will not earn respect. The OMA should have launched a strong public campaign as soon as it learned that government was redesigning healthcare based on the Price-Baker report, in 2015.
The OMA had documents from the Ministry showing how the LHINs were creating plans to implement the Price Report / Bill 210 / Bill 41.
Government needed labour peace with doctors, this summer, to implement its so-called Patients First Act, this fall.
Doctors had to beg the OMA to realize the danger. Even at roadshows this fall, the OMA argued with doctors that Bill 41 wasn't really about doctors at all.
The OMA finally started fighting Bill 41. But only after rival groups, Concerned Ontario Doctors and the Coalition of Ontario Doctors, tabled a petition demanding the resignation of the OMA Board Executive Committee. Under threat, the OMA started to campaign, but Bill 41 had already been referred to committee.
The OMA must critique real problems to earn respect:
For example, it could tackle IT integration.
Digital images should be shared seamlessly across hospitals and clinics.
The OMA could use the news about 20-week wait times to write about the actual 2 years wait-times for joint replacement in many areas.
Talk about 1600 nurses being laid off. Highlight no raises for hospitals for 9 years.
The OMA must gird its loins and speak up about real problems, not just issues that threaten its own existence.
C. Shun patronage
Doctors are the only reason the OMA exists. It must forget about winning patients' hearts; leave that to doctors.
And it must give stop lusting for friendship with government. Power befriends those who offer more power.
The OMA must win the respect and trust of doctors before it can dream of friendship with government. Sycophants offer nothing.
Everyone loves individual nurses or autoworkers, but no one truly loves the unions that represent them. The OMA must stop trying to win support that it can never keep.
The OMA must banish self-serving motions, ideas, policies and programs. It will never be loved, if it insists on serving itself. The OMA must serve others, protect others and stop trying to protect itself. Serving doctors offers the best protection for the OMA.
D. Change the business model
The OMA relies too much on Rand; the OMA Dues Act could be repealed. The OMA pays little attention to this.
Instead of creating ways to report its members to the college, it should focus on changing its business model. The OMA should make itself impervious to political whim or legislative change.
Rand makes OMA beholden to government. Like a feudal Lord, the OMA exists at the pleasure of its monarch.
Doctors will never get great service from an organization funded on patronage. The OMA must see Rand for what it is: a legislated monopoly that undermines the OMA mission to serve doctors so that doctors can care for patients.
Strength, not Power
The OMA does not need popularity or raw power. The OMA needs principled strength built on solid character.  Everyone needs a strong OMA: doctors, government and especially patients. The OMA will earn respect with concrete action, and respect must be given before it is received.