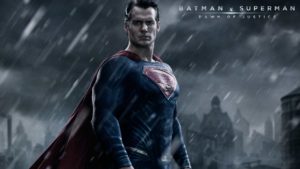 Most people like recipes. A 3-step plan to tight abs guarantees thousands of readers.
Eat less move more is too simple and too hard.
Politicians and journalists ask me, "How can we fix healthcare?" I love the question. They rarely love my answers.
They want a three-step plan to fix healthcare. They want concrete solutions: programs, legislation, "A fix for a generation".
But if Canadian Tire was struggling, would it call for new programs or legislation? Would Apple innovate with new government spending?
Kaiser-Permanente, a Californian healthcare company, provides care to almost as many patients as we have in Ontario. Does Kaiser-Permanente try to improve operations with subsidies, special programs or new regulations?
We cannot fix healthcare with money, programs or controls. The reason we keep seeing the same three tactics is because those are the only tactics government can use.
Don Savoie wrote a book that criticizes the federal government during the Harper years: What is Government Good At?
Savoie says that government generates ideas but struggles with implementation.
Lately, even ideas are becoming hard for government. Consider budgets: "The estimates process has become too complex, too convoluted, and too spread out in too many documents for MPs to invest the time to have any impact." (p. 66)
How Can We Fix Healthcare?
Healthcare needs help with implementation. It needs help on the inside, from the inside. Healthcare needs the powerful elite to stop doing so much and start empowering different ways of thinking inside healthcare.
Focus on facts  
Atul Gawande wrote about Dr. Warren Warwick, an outstanding CF doctor, a leader in his field. No one seems able to achieve the results that Dr. Warwick does.
Gawande spent a day watching Dr. Warwick design solutions one patient at a time. Warwick dealt with real people, not idealized patients. He took direction from what worked for the patient in front of him.
He was not a slave to the latest guidelines, even though he helped write the guidelines. He applied evidence to reality instead of forcing reality into checkboxes.
We love to dream about better healthcare in the way kids dream about what super power they would choose. Majority governments come close to having superpowers.
But superheroes with grand ideas create dystopian societies. Grand ideas forced on the crooked timber of humanity create grotesque masterpieces.
Facts infuriate those bent on finding idealized solutions. Ideas are malleable. Reality is not malleable; it is hard (Hayek).
Let facts guide us to fix healthcare.
Empower front line care
The most important decision about any decision is who gets to make the decision.

T Sowell (paraphrase)
Let doctors and nurses make decisions. Let professionals, who provide care, make decisions about care. The only time decisions should be made by someone other than those at the front lines of care is when the people on the front lines of care cannot make the decision.
Bureaucrats create problems when they think they understand care better than those who provide care.
Those 'in charge' want to step in and fix things. Instead of building solutions with the team, they build solutions for the team.
Many people cannot resist solving other people's problems. If a leader sees a problem that no one else sees, her first job is to convince others that a problem exists, not to solve it. Leaders create chaos, if they solve problems that no one else sees, just because they have the authority to do so.
Even if they 'fix' a problem in the name of patient safety, quality or some other virtuous goal, the solution will not stick. Staff will undermine it.
The next leader will campaign – and win – on a platform that promises to reverse the uninvited solution.
Leaders — politicians especially — must empower people working on the front lines of care. If a problem is important enough to fix, then it is important enough for the front lines to own the solution.
Embrace imperfection
Real clinical cases rarely look like the textbooks say they should. 'Classic cases' of pneumonia and appendicitis are unusual. That does not mean that pneumonia and appendicitis do not exist.
Each patient is unique. Patients report symptoms differently. They rarely offer all the details that professors tell us to observe. Diseases change over time. Early appendicitis looks very different from late or chronic appendicitis.
Perfection does not exist in medicine.
Perfectionists crave ideal solutions. Messy details frustrate them. In a weird paradox, those who criticize guidelines, like I just did above, are often guilty of the same perfectionism. Imperfect guidelines bother us. Purists would rather use nothing than take advice from an imperfect tool.
Life is messy. Patients' lives are messy. We should expect our healthcare system to appear messy too. There will be more exceptions than rules, if we want excellence for each individual instead of mediocrity for all.
Simple, but hard
Healthcare does not need more ideas or grand designs. It does not need a new program or piece of legislation. We should eliminate failed programs and clunky legislation, instead of propping them up with more resources.
To fix healthcare, we need to think differently inside healthcare. Politicians and regulators need to let it happen. The solution is simple, but hard.
Photo credit: dccomics.com