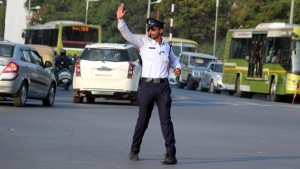 Patients will always wait, if emergency departments (EDs) insist on rigid staff schedules.
In the last post, Scheduling to Meet Patient Needs, we discussed how to build a flexible schedule.
Now, let's look at how to make it work in Step 6 of No More Lethal Waits: 10 Steps to Transform Canada's Emergency Departments
.
EDs need hour-to-hour flexibility in the number of physicians working, if you want great patient wait times.
Give MDs Responsibility for Flow
1. Assign approximate start and stop times for each shift.
2. Identify the most recently arrived physician as the charge physician responsible for patient flow and wait times.
3. The next MD on the schedule must call and speak with the charge position a few hours before the next shift starts.
4. If wait times or patient volumes increase, the charge physician will ask the next physician on duty to arrive early and ask the doctors currently in the department to stay late. Or if it looks really busy, the charge physician activates the on-call system.
5. On slow days, the charge physician will delay the arrival of the next physician on duty, send doctors home a bit early, or even cancel a shift. Shift cancellation is rare. It happens at the end of the day a few times per year.
No More Bogus On-Call Systems
Physicians must be eager to be on call. They must be excited to go to the hospital, at any hour, to see patients when they were not scheduled to work.
If physicians would rather ignore a page, you have a useless call system.
One person on call is marginally better than no call system. You need to rally 1, 2, or even 6 extra docs in to the ED, within 1 hour of activating the on-call system.
Physicians should be upset if they were not called, and someone else got to respond instead. Figure out a way to make coming into the ED more attractive than staying at home. Find the tipping point.
Trauma teams often get paid to be on standby. Plus, they get paid for most, or all, of their shift just for showing up to the hospital, even if a case gets cancelled after the team arrived. They get overtime, double time, and other perks to guarantee patient care.
Expect to pay similar rates for physicians to be excited about being on call. You might start by paying at least twice the amount that MDs would make on a full evening shift just for showing up to the hospital while on call.
Be ready to prevent abuse.  You need to build incentives to prevent over- and under-use of the system.
Consider applying the unused portion of your on-call funding to the night shifts. But keep people accountable for their performance during the day or else they might never activate the system and try to 'save' the on-call funding for the nights.
It requires a delicate balance to build a solid on-call system.
Statistical Aside
For those of you who enjoy stats, we can think of the difference between doctors and nurses in terms of discrete versus continuous variables.
Doctors behave like discrete variables. Even large EDs have only 2-4 doctors working at any one time. MD resources come in "chunks".
Nursing resources tend to behave like continuous variables. EDs often have 10 – 15 nurses working at one time.  A department can instantly add 1.5 hours of nursing by asking 6 nurses to skip a 15-minute break.
Although flexible scheduling would help match RN resources to patient volumes, EDs can build resilience into the RN staff with other approaches, for instance, flexible ratios and teamwork.
Use Patient Navigators
In Canada, hospitals save money by forcing non-medical work onto doctors. In the old days, hospitals used to hire people to help doctors focus on patient care. Not anymore.
Hire patient navigators (PNs) to do all the non-medical work that physicians do now. Doctors can pay for PNs out of their own pockets.
PNs direct patient flow, find charts, check to see if labs are completed, find information, answer pages and telephone calls, and generally do everything else that physicians waste their time doing outside of patient care.
PNs improve patient experience, ED efficiency, and team communication.
PNs improve MD efficiency by at least 20% and return joy to emergency medicine.
This gives you a taste of what's in Step 6 of No More Lethal Waits: 10 Steps to Transform Canada's Emergency Departments
.
Thanks for checking this out!
Photo credit: www.hindustantimes.com