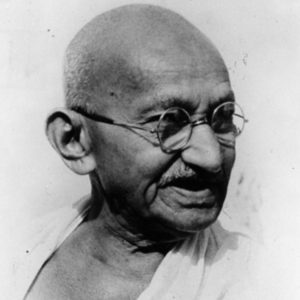 Every doctor has seen or done something horrible to an old, dying patient.
Armed with good intentions, we spot a gasping 95 year old and jump into action. We snap open a laryngoscope blade, hoist her jaw into the air and shove in a tube to relieve her "upper airway obstruction".
Our technical prowess is matched only by our moral purity. But we accomplish something grotesque and wrong.
Doctors must learn to identify sick patients and how to resuscitate them. But these skills cause harm if doctors do not learn what comes between diagnosis and treatment.
Before treatment, we must ask: Why?  
Purpose Before Process
A governance expert entertained a large group of doctors in Toronto this weekend. He summarized a graduate textbook on board governance in 40 minutes, for a group who had very little board experience.
It was brilliant, funny and almost useless.
He said, "We must ask, 'To what end?' before be dive into minutiae about governance process."
"New members are most generative at the start. With experience they tend to get attracted to technical solutions."
In other words, new Board members start out asking good questions, but after they learn about the details and history behind the bylaws, they waste time with minutiae and irrelevance.
He repeated himself:  Organizations must address "purpose before process". We asked questions, laughed and applauded.
As soon as he stopped talking, we started what he said to avoid: We rolled up our sleeves and dove into 6 hours of work on process and detail.
Governance Renewal
Doctors must identify sick patients. It can be very hard to admit that our patient is sick.
But the next step is more difficult.
Before we treat, we must ask, What do we hope to accomplish?  Palliative care aims for a different outcome than critical care.
 The OMA Board has embarked on governance renewal. We assume the Board believes that it needs change, which takes courage to admit.
Now the OMA should pause and ask, What do we hope to accomplish with governance renewal?
People talk about fixing bad governance. They lecture on improved process. But they struggle to define what is broken and what, exactly, needs to be improved.
If we cannot define success, people will criticize the outcome. If we shoot at nothing, we will hit it.
Reasons for Governance Renewal
Here are a few common problems Boards face:
Lost touch with membership/shareholders.
Mission drift.
Impoverished dialogue / no true debate.
Rubber stamping decisions.
Pre-supposed, pre-determined debate.
Concentration of power.
Information filtering by a few senior directors.
Resistance to change.
Over-reliance on the few 'big voices' of very senior board members ("Bullies").
Perverse incentives to stay on the Board.
Directors in continual campaign mode to get elected to committees.
Blurred lines between Board and Management. Confused Principal – Agent relationship.
Enmeshed relationships between Board and Management.
Low psychological safety – directors too scared to speak up.
Dismissiveness to generative discussion.
Guffaws, chortling and eye-rolling during debate.
Extremely low accountability for performance.
Extremely high accountability around minutiae during crisis.
Obsession with fiduciary details.
Conflicts of interest – The attention poured into this issue dwarfs all discussion about every other issue to the virtual exclusion of everything else on this entire list.
Boards need to identify their own issues. A Board must know what it hopes to fix before it starts governance renewal.
Good intentions are not enough.
Change to appease members is not enough.
Technical prowess and great ideas about how to treat governance issues will not help unless Boards have a clear idea of what success looks like before they start.
Every doctor has done or seen something horrible done to a dying patient. It happens because we forget to pause and ask, Why treat this patient?
Dying, gasping patients do not suffer only from upper airway obstruction. Supporting the airway will not fix a death spiral.
Boards with dysfunctional structures will not improve by simply changing the bylaws.
A Board needs to embrace governance renewal with purpose and intention. A Board must know why it needs governance renewal before it changes anything.
Otherwise the Board will change governance just because it can. It will create something grotesque and leave the problems it hoped to fix unchanged.