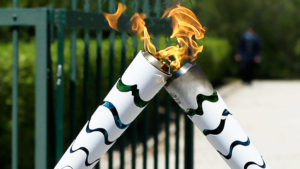 I resigned from the Board of the Ontario Medical Association yesterday. I believe that the OMA can do better.
The OMA exists for one reason: to serve doctors, so that doctors can focus on their patients.
As I leave office, I want to share what I think a great OMA might look like.
Vision for a Great OMA
Great organizations start with solid principles. Great organizations make courageous changes to flawed and dysfunctional structure. Finally, great organizations have a clear vision while remaining open to new ideas along the way.
Principles
Humility – The OMA exists to serve, and service requires humility.
Doctors are smart. They know medicine and have great ideas about how to improve healthcare. Doctors respond best when they sense that politicians, bureaucrats, and administrators truly value doctors' opinions.
Pride makes it impossible to value anyone's opinion other than your own. Humility means people take themselves lightly; they do not interpret debate as a rejection of their person. Great associations are humble.
Courage – The OMA exists to fight for doctors when no one else will.
The OMA must stand up against popular ideas, even if every other stakeholder thinks that doctors are crazy for doing so.
The OMA cannot work to please all the experts and politicians, who love a new fad, if that fad is bad for patients and doctors. The OMA must fight for doctors, so that doctors can keep fighting for patients.
Politics must not be a popularity contest.
Honesty – Doctors demand greater honesty than other groups.
Doctors cannot continue in clinical medicine by telling lies. They get caught. Eventually, a patient with a glass eye will prove that a doctor did not examine the patient before charting, "Pupils equal and reactive to light."
Administrators can promise one thing today and then say that circumstances changed tomorrow. Doctors cannot.
Medical associations must operate to a higher level of transparency and brutal honesty, than other businesses or organizations. Dishonesty, obfuscation and secrecy destroy trust.
Structure
The OMA needs to start with the following governance changes:
A. The OMA Board has a barnyard of committees, according to one governance expert.
The OMA should sunset all but 1-2 committees of the Board. The Board only needs an audit/finance committee and an HR committee.
Staff manages; Boards govern. The dozens of committees and sub-committees should be filled and run by non-Board members.
For goodness' sake, no Board should ever need a Committee on Committees. (No joke, the OMA has one.)
B. The OMA Board has a dysfunctional and outdated Executive structure.
It should create a three person Executive: Board Chair, President Elect and President.
The President Elect should be elected by the broader membership, not a small group of a few hundred people taking direction from the Board.
The Board chair should be recruited for his/her expertise and should serve for a 2-3 year term, with an annual performance review.
C. The Board needs to recruit people based on a skills matrix.
The Board should know what skills it lacks.
A group of 25 people will never be representative of the membership, so identity politics (GP, Specialist, young, old, etc.) should stand secondary to skills in Board composition.
Vision
Put the Doctor-Patient relationship first.
This is the touchstone of medicine and must be the guiding principle for every policy, negotiation and activity.
Ideas and fads must be measured by one question, "How does this impact the doctor-patient relationship."
Great medical associations put this relationship before great ideas about saving money or boosting efficiency.
Build on Creativity and Innovation.
Doctors struggle to meet patient needs. Doctors want to find solutions to help the patients they serve.
Great associations believe in doctors. They believe that doctors want to help and that creative doctors will find far better, cheaper ways to care for their patients, if we let them, than experts will ever find in the latest policy journals.
Great associations fight for doctors' freedom to serve and innovate on behalf of their patients, without undue regulation, oversight and audit.
Champion professionalism.
This faddish word gets twisted to mean everything from supporting social contracts to protecting the public purse. Professionalism is more than that.
Associations need to learn how to articulate what professionalism means for medicine in a gritty, rigorous and attractive way. Associations need to champion the very best of what it means to practice medicine.
Advocate for System change.
Doctors know what's wrong with the system. They need to advocate for change in the popular media.
A media-savvy doctor said, "You can get the media to listen. Just give them a story. Get the stories from your doctors. It is not that hard. Do not edit what they say."
Medical associations have a duty to publicly critique our healthcare system and offer solutions. They need to do this in a way that regular people can understand.
Great associations offer aspirational visions of how we can do better. They do it in a way that regular people can talk about with friends and politicians.
Failure to critique shows a fawning obsequiousness to power.
Secret of Success
I have many dear friends within the OMA and on the Board. They are good people. But they are trapped in a culture that rewards risk avoidance and that exalts historic protocols, regardless of performance.
Membership associations will never be great if they forget one crucial point: Great associations stay connected with their members.
They know and value what members think. They trust members with information and ideas. There are no major, long-term secrets. Confidentiality should be rare and short-lived.
As soon as Board Directors become isolated from members, from how members think and feel, Directors becomes arrogant, out of touch, and irrelevant. This leads to incompetence. Inevitably, failure gets blamed on members' lack of vision.
After 15 years serving in the OMA, with 6 1/2 years on the Board, I still believe that the OMA is the best place for doctors.
The Ontario Medical Association desperately needs help from engaged, enthusiastic doctors, who will bravely speak the truth.
It needs doctors willing to hold their elected offices lightly, with an open hand, ready to give up their position at a moment's notice. They need to care for truth and character more than title or power.
Serving in the OMA has offered some of the most rewarding and challenging work I have ever done.
With change, the OMA will get through the current crisis and become stronger and better able to represent doctors in Ontario.
It is time for me to pass the torch. I look forward to seeing how you build on these ideas and make them even better.
Highest regards for all of you.
Photo credit: nbcolympics.com