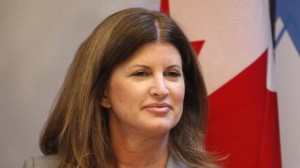 Health minister Rona Ambrose announced a panel to look at improving the quality and efficiency of healthcare.
What would you suggest if you sat on the panel?  What features do you consider essential to a great healthcare system?
If asked, I would offer the following list of concepts, ideas and axioms.  Most apply to all healthcare systems – public, private, hybrid, etc.  Most are funding agnostic and need consideration whether we use taxes, insurance or out-of-pocket dollars.  Many points in the list already feature in Canadian Medicare.
Patient service can suffer in any healthcare system regardless of funding and design. We cannot assume some issues disappear simply by legislating a particular system.
One comment for my libertarian and small-government readers.  Before you spit out your coffee at this list, I think we must acknowledge that no system will ever be 100% market based just like no socialist system can operate without some element of profit (e.g., using medications developed by industry).  We need to make business oriented approaches as compassionate as possible, and statist approaches as customer-focussed and accountable as possible.
Books, lectures and conversations impacted the ideas.  Please add more by sharing your comments!
A Vision for Healthcare –
110 Ideas
To incorporate feedback, I put a Vision for Healthcare on its own page.  Please share your thoughts on this post and any other and I'm improve the content as you share.  Thanks so much!