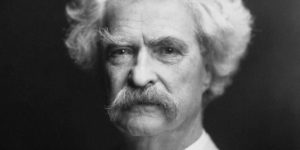 The dead of summer used to mean rest. Stand-ins covered talk radio. Politicians attended Canada-Day celebrations, and everyone hit pause on life.
Summer meant nothing happened in medical politics; you might as well go to the cottage.
Not anymore. Now, summer means no one is looking, so why not push through something doctors will hate. At this rate, summer will become the new fall, and we will all need vacations in September.
In an effort to pretend I'm ignoring medical politics, here are my rambling from a Muskoka chair.
Who Knows Best?
Mark Twain said,
"I would rather listen to a soldier who has been to war talk about war than listen to a poet who has never been to the Moon talk about the moon."
Someone also said, "The eye sees what the mind knows." Doctors see and know problems in clinical care. We must give doctors voice. Government cannot know enough to know, let alone solve, all the problems.
This raises Hayek's knowledge problem. Every system contains more knowledge than any single person can know. No one can ever know the thousands of decisions people make inside a system.
You choose sausages over wieners.
You buy orange juice, not lemonade.
You make Smores with crackers from the Dollar Store instead of Metro.
Maybe Big Data will solve Hayek's problem. Computers could collect everything. Theoretically, someone could know it all. The thought makes authoritarians giddy with anticipation.  Society might finally be transparent, compassionate and equal, like The Circle.
But even with perfect governance powered by Big Data, do facts qualify as knowledge? This raises the epistemology of politics problem.
How do politicians know what they know?
How do they determine truth?
Perhaps, they do not care about truth, but only about what wins elections. Are politicians, then, nothing more than rudderless populists? Do they have ideas of their own?
Do politicians just give bread and circuses to mobs of ignorant voters?
Trump's election made public ignorance and democratic theory interesting again. Pundits complained that voters could never know enough about government. They insist that ignorant people elect politicians. Government will always be formed by the will of the uninformed.
Although a favourite topic for the coastal chattering class, it actually supports a core tenet of those who argue for smaller government.
Classical liberals believe in 'government failure' for the same reason that socialists believe in 'market failure': information asymmetry.
Socialists worry about ignorant customers, who never know enough to avoid being duped by sellers who possess superior knowledge. A benevolent government could protect the ignorant masses.
But the same 'ignorant masses' elect governments. How can they avoid being duped by politicians who possess superior knowledge?
Who can rescue us from this dilemma?
Economists have an answer: Public Choice Theory. Politicians choose what's in their own rational self-interest. They establish policy based on what will win the most support. To get power, they need a winning platform. Winning platforms are those that gain the most support.
Voters want help most with things that respond to price control; voters want help paying their bills.
Politicians, who put money in the average voter's pocket, win elections. That's why handouts work so well.
Promise the moon; win political office. But no politician knows what the public will care about next.
Which brings us back to healthcare. Voters never care about the price of seeing their doctor, in Canada. Our governments control healthcare with rationing, not prices.
Naturally, voters worry least about things farthest from their daily lives. Canadians want to know that healthcare exists, but we do not worry too much about it, until things get really bad.
Even then, only 4% of us need acute care at any time. Wise politicians can wave their wand of policy to calm the worried well with new funding and special programs.
New programs create barnacles of new interest groups – concentrated interests – that fight to maintain new programs indefinitely. They spend their spare time fighting for conditions that benefit themselves, at a small expense to the diffuse masses.
And so, single payer healthcare is political, by necessity and throughout.
Those in political power use their position to maintain office and to influence change that they could not achieve otherwise.
Those in power outside politics use their connections to maintain their position and to influence political direction that they could not achieve otherwise.
Where do patients fit in all of this? Do they represent concentrated interest groups? Are they politically powerful? Can they get answers from politicians, when it comes time to vote? Has modern access to information solved the knowledge problem for patients?
Patients are much smarter than we expect. They manage their own health 99.9% of the time and make critical decisions about medications and when to seek care. They research and learn.
But patients need advocates. They need to decide who they can trust.
Patients need a doctor who knows the front lines of care to talk about care, not pundits who have never been to medical school talking about guidelines, budgets and control.
Photo credit: huffingtonpost.com