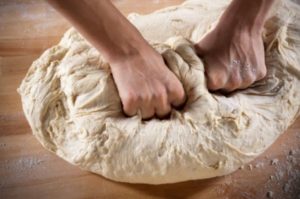 Parents can try to control everything their children do, or let them run completely wild. Neither extreme works well.
Politicians can try to control everything in medicine, or let doctors run wild.
Just like parents, politicians tend towards one extreme or another. If we listen closely, most pundits assume doctors should be controlled.
How to Manage Doctors
I spend hours listening to healthcare opinionists: politicians, candidates running for office, administrators, consultants, bureaucrats, journalists, talk show hosts and concerned citizens. They all have different ideas on how to manage doctors. But none of them questions the need for management.
Should politicians and administrators direct physicians like a conveyor belt directs iron ore into smelting pots?
Should the government manage where physicians work, and how they work, in the same way that a General deploys troops?
Surely the best way to meet a patient's need is for government to tell someone to meet it?
As money runs out and study after study shows that Canadian healthcare under performs, should the government just take charge and tell doctors what to do?
Patient Benefit
Medicine always starts with: What's best for patients?
Does history show that patients get better service, quality and care from doctors who have little or no choice in where, when and how they work?
Is an employer-employee model the best fit for the medical profession?
Do patients get better access when doctors get rewarded for working long hours, or do patients benefit when doctors must follow strict rules about after-hours availability?
Doctors can fix access problems. If governments will pay for operating rooms and lab tests, the current group of doctors working in Ontario could make almost all wait times disappear.
It might kill the doctors and ruin their families, but doctors could do it. The satisfaction earned in helping a patient, plus a modest financial reward for doing so, makes it very easy for doctors to sacrifice their family and social lives by working harder and longer. Doctors will work late every night, without breaks.
But all this changes when government mandates that physicians sacrifice time with family and friends.
Mandates around bundled care fall under overarching contracts.
For example, family doctors in Family Health Organizations (a capitated model) must provide 3-hour clinics in the evening. Doctors provide the 3-hours blocks; they work hard and might even double book patients.
But doctors do not get paid enough to cover the office overhead for the 3-hour block: Doctors pay to work the evening clinics. Without surprise, docs leave shortly after their mandated clinic ends.
Medicine stands on doctors swearing to serve individual patients. The core of medicine demands that doctors have the independence to advocate for patients and that doctors shoulder the responsibility that independence requires.
Managing medicine by treating doctors as salaried employees, with crisp break times, incomes and benefits, turns medicine into a technical service; no longer an ancient profession.
Freedom vs. Control
Government can govern by allowing people to govern themselves, or it can govern by taking control to instantiate its own plans.
Patients need doctors who are free to manage their practices for patient benefit. Patients need freedom to leave doctors, who do not provide good service and quality.
Patient freedom offers the best way to manage doctors.
Experts used to think patients did not have enough information to choose good care. But recent studies show that patients correctly choose hospitals with good outcomes.
Regardless of how we fund healthcare, doctors must be free to meet patient needs. Doctors need to be rewarded for meeting those needs in proportion to the effort required and value added in doing so.
And patients need to be free to see whichever doctor offers the best service and quality. Utopian designs like Bill 41 will never put patients first.
So, how do you manage doctors and medical care?
The last President of the Soviet Union, Mikhail Gorbachev, asked British Prime Minister Margaret Thatcher:
"How do you see to it that people get bread?"
The answer was that she didn't(1).
Bakers took care of that.
Photo credit: finecooking.com
Sowell, T. Basic Economics, Basic Books, New York, 2015.