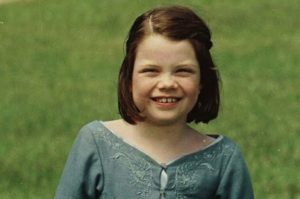 When Lucy returned to England, her siblings teased her about Narnia. Even Edmund, who had been there himself, pretended she was nuts to save his own reputation.
An almost unsurpassable gulf yawns between those who work on the front lines of care and those who talk about it.
It feels like many of the talkers exist in a land far removed from the real world of patient care.
I have travelled across Ontario speaking with doctors, healthcare leaders and politicians, over the last few weeks.
What I hear disturbs me.
Three Elites
With a view of Parliament Hill in the background, a group of us listened to two members of government and one who works with government.
Speaker #1 complained that pouring money into healthcare hasn't changed outcomes.
"This would never happen in the auto or aerospace sector."
He said, we "…need to measure outcomes better…" against "…accepted standards…to enforce outcomes." Governments should "pay for outcomes instead of pay for care."
"We have got to dispel the myth about…the expertise of physicians. These are management decisions."
"We've known for 20 or 25 years what needs to be done…The challenge is with the democratic process and how we get it done."
Speaker #2, a lone voice, said that government wasted $70 million on a diabetes management system and $1 billion on e-health, in Ontario.
"People were afraid to offend people by saying that these decisions were not good decisions to begin with."
"Politics and bureaucracy sometimes make the wrong decisions."
Reviewing government, "We [often] found no evidence of how a decision was made. Someone just picked a number."
"I see abdication of responsibility by government…no one wants to make the decision…"
Speaker #3 said he was "…surprised to hear the health system was fraught with problems. We need to be way more optimistic."
"What a magnificent system we have!"
We spend "…too much time on blaming, shaming and 'gotcha' public policy."
"If the healthcare process is broken, then the democratic process does not work.  Medicare is the single greatest outcome of the democratic process."
"If the healthcare system is broken, and you all [the MDs in the audience] cause 70% of the spending, what does that say about our system and the public policy process?"
He dismissed studies that rank Canada near the bottom. "If you regress to the average, there will always be winners and losers." Canada, "the great loser", still provides good quality. "There's really nothing there [in the studies]."
A Conference of the Committed
Several hundred miles West and 3 floors underground, I sat among 3000 eager participants. We celebrated trying harder. We cringed at painful stories.
We heard how uninformed doctors caused psychological pain. We learned that equity, as a social value, ranks higher than justice, liberty or peace.
The atmosphere pulsed, big and hip. The only thing stopping change is our failure to believe or care enough.
Moving stories.
Polished speakers.
It felt like a rally of the faithful, a gathering of the committed. We must do Good Things.
Our system struggles because we hold divisive ideas. We must try harder.
A Group of Elders
Back in Ottawa, just after dark, I watched as conversation turned from taxes to healthcare.
In one of the highest chambers in the land, someone asked me why doctors won't figure out a way to provide care, despite cuts, like they've always done.
Patients always get care, eventually. Why should this time be any different? Are things really so bad?
One questioner dismissed any concerns doctors raise about taxes or cuts. Doctors should be compared with those who earn $30k per year.
Doctors should be quiet. He implied that anyone who works hard and does better than anyone else must be cheating somehow.
It did not strike him that funding for doctors is about patients, not doctors. It does not matter what doctors get. It only matters what patients get.
If giving less to doctors means less care for patients, then we must give doctors more.
But all he saw was classes and power and warfare and envy. Patient care mattered far less than rigid material equity.
I should have asked him what kind of doctor he wanted to see: One who gave up attractive careers to spend 15 years studying, or one who would be happy to work for $30k per year?
Medicare Survives for the Wrong Reasons
I used to think that politicians avoided change out of fear. They worried about touching the 'third rail of Canadian politics'. I used to think that people who had the power to change things did not care; they could always travel south for surgery.
I might have been wrong. It is not maleficence. It is also not ignorance. Well meaning people know the studies.
Medicare survives unchanged because too many people hold a fixed, false belief that it does not need to change.
This is scarier than maleficence or ignorance. Fixed, false beliefs cannot change without walking through Lucy's wardrobe. Without being unchained from Plato's cave, no one realizes that the shadows on the wall are only shadows.
Those of us inside healthcare sound like Lucy, to those outside. We are silly, prone to exaggeration and, perhaps, even a bit fantastic.
A two-year wait for hip replacement? Come now, you can't be serious.
Hard to find care for frail seniors, you say? How hard can it be?
After awhile, people tire of doctors' fantastic stories. The stories start to irritate. Doctors become irritating.
We are 50 years into our Medicare experiment. Bernie Sanders parades on Medicare, this weekend in Toronto. He uses the Canadian icon as a pawn for his own political dreams.
Lucy eventually convinces her siblings to follow her through the fur coats into Narnia. They see for themselves. Lucy is vindicated, but only by those few.
Will doctors be vindicated or remain among the few who've been to Narnia?
Photo credit: buzzfeed.com