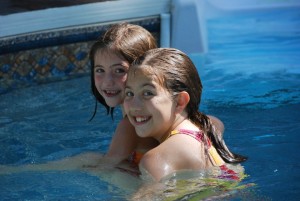 Relationships change us. Like walking in rain, we cannot be untouched in relationship.
Doctors make a living building doctor-patient relationships. Sure, we manage cardiac risks, renal function and multiple comorbidities. But more than these, our care starts and ends with relationship.
Dr. Michel Accad, a cardiologist, wrote a brilliant piece: The Doctor-Patient Relationship and the Outcomes Movement. He quotes an article, Strong Patient-Provider Relationships Drive Healthier Outcomes:
"With over 50% of primary care providers believing that efforts to measure quality-related outcomes actually make quality worse, it seems there may be something missing from the equation."
I tweeted Dr. Accad's post as it sped around social media. That afternoon, Dr. Debra Boyce shared a response she got from an "exceptionally smart family doc – very hardworking but rarely rants about anything", Dr. Michelle Vilcini:
I love this!  I have thought for years that governments are missing the boat on what quality in health care truly is – measuring the wrong things, and trying to measure things that can't be measured.
Our role as physicians is not only to "prevent hospitalization"   "cost less"  "reach diabetic and BP targets" and "have fewer C-sections" but to guide, empower, and support through friendship our patients who are struggling, who are vulnerable, who need a mentor who understands their health issues and their psyche and will be there for them, even if the outcome isn't going to be good –the crusty old obese diabetic who smokes, drinks, lives in poverty, has no education, and was abused as a child, is not going to have a great outcome. 
But if I establish a relationship, an encouraging friendship, and he comes to see me every 3 months, shares a joke, reveals pieces of his childhood, cries for the first time in decades when sharing a tidbit of his past, he feels cared for (when no one else cares for him).  Not helpless. 
So when he doesn't lose weight, doesn't stop smoking, doesn't improve his A1c, and then has another heart attack, does that mean I have failed? In the end, our family practice patients all die (so by definition they have a bad outcome).  On paper, I haven't done a good job.    
But if the patient or the family has felt comforted, supported, and understands better their illness and the consequences by having me walk with them as they are experiencing their bad outcome, I have succeeded.  I don't really care about anything else.
She went on:
I do truly believe that a caring family doc provides better holistic care to my (actually real) patient than sending him to multiple silo chronic disease management clinics…diabetic clinic, renal insufficiency clinic, CHF clinic, smoking cessation clinic…. he can't afford the parking and none of those clinics address the guy as a fallible human being who isn't really interested in meeting their targets and getting put on Ezetrol and Lantus and whatever else.  He only wants to see me because I am a friendly face….
Does this mean doctors can do whatever they want with no accountability to measurable outcomes?
It might appear that way. But we know that patients without any primary care have worse outcomes overall. Patients with chronic disease, who try to manage with episodic visits to clinics and emergency departments, create medical nightmares.
Medicine is Relationship
Having a relationship with a doctor improves health. If that is true, we should not have to prove it again with lab values.
Redefining medicine as a technological intervention undermines care. It changes the essence of medicine – its ontology – from a doctor-patient relationship into applied technology. And it ignores the physician-end of the relationship (see Dr. Bernadette Keefe's excellent article: Quadruple Aim – Care of the Physician).
The burden of proof should rest on government to show that patients would be better off without doctors than for doctors to prove their worth by how well they adjust lab values.
Doctors are competitive. As they bear increased scrutiny for performance against physiologic outcomes, more doctors will slavishly aim for better lab values. They will improve their metrics. But will patients benefit in the process? Or will we just improve a bunch of numbers?
The doctor-patient relationship serves as the basis for all medical intervention. Relationship is the only therapeutic manouver in many cases. Without it, treatment fails. Perhaps we need greater protection and support for relationships than accountability to lab values and 'quality-related outcomes'?