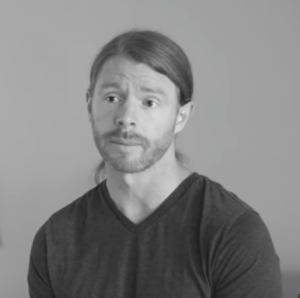 I'm offended.
You're offensive.
I'm offended that you are offended!
Two train wrecks have collided around free speech in medical politics right now.
The first has to do with the politically correct/social justice warrior/virtue signalling/identity politics movement.
Proclaiming personal offence has replaced sticking out one's tongue in the schoolyard of adult conversation. Signalling solidarity with every oppressed group is the new morality.
Thou shalt show empathy.
Thou shalt not ask rational questions such as, "Why can't you afford meds, but you upgrade your iPhone every 6 months?"
Brace yourself. People will take offence. Listeners will join a mob to signal their own virtue at your malfeasance.
There is only one accepted view. Questions are out. Debate is unwelcome.
The second train wreck has to do with the Summer of 2016. It was a dark and nasty time for doctors in Ontario.
Pushed to the point of despair by government and pressured to accept a terrible tentative contract, doctors acted out.
Some docs used a private Facebook page as a virtual locker room. Conversations got ugly. Someone took screen shots and gave them to an anti-doctor news outlet.
Locker rooms never look good in print.
So we sail between two threats. On one side, free speech is under attack from political correctness. On the other, some doctors bully and use potty talk.
On top of this, doctors fear speaking up at the best of times: see Free Speech in Hospitals and Can Salaried Doctors Advocate for Patients?
Courageously, the OMA has accepted the quest to sail between Scylla and Charybdis.
Can we promote professionalism without pandering to activists?
Can we support debate without promoting bullying and potty talk?
Naturally, many doctors worry that a Code of Conduct might succumb to the zeitgeist to curtail free speech. They have a point. Their ideas fall into 3 themes:
Doctors Value Free Speech
Most people support parliamentary language in debate. Many people sound like sailors in private. We need to clarify appropriate and inappropriate content in heated exchanges.
A Code should be explicit and might provide examples of acceptable, vigorous debate. Debate often includes calling ideas "stupid" and people "ignorant" (or worse).
For example,
Doctor A: "I think we should raise taxes above 50%."
Doctor B: "That's stupid. Don't you know anything about the Laffer curve?"
Doctor A: "Pedantic, ivory tower wonks are naive. Academic dilletantes haven't seen pain and suffering up close!"
Doctor B: "Who says it will stop the suffering? Ignorant people like you make stupid proposals that harm those they're trying to help."
To be clear, this is not a gold standard for debate.  People can get excited and reckless. We should be okay with pointed conversation. (Of course, Canada limits free speech as described here.)
Medicine is Often Politically Incorrect
 Doctors make a living asking socially inappropriate questions. We could never ask in public what we raise at the bedside.
We try to help solve social issues using reason and evidence. It means tackling facts that would ignite a symphony of virtue signalling at a dinner party.
Virtue signalling is just moral bragging. It does not solve clinical problems. And it's impolite.
Any Code runs the risk of empowering those who take offence at everything they disagree with. This will not help solve the most difficult social issues in clinical care.
Doctors Value Reason
Medicine rests on modernism: Truth is absolute, dosage matters and investigation guides treatment.
Society rests on post-modernism: Oprah says, "Speak your own truth"; observation is subjective and investigation only reveals your biases.
In post-modernism, emotion trumps reason and evidence.
Being offended is not the same as having a valid argument. Being offended means you lost control of your emotions. It does not mean that you raised a valid point.
Being offended is not a good enough reason to attack someone who triggered you. Kids learn that in Kindergarten.
Activists join mobs and swarm those who say things they find offensive.
They appeal to authority to punish the offender(s).
They do not stop when offered apology; they use apology as evidence of guilt and press their attack.
They do not stop until they can parade a crushed offender through the social media streets.
They make examples of people they find offensive and ruin careers.
A Code should have zero tolerance for shouting mobs that block rational debate. Life is full of uncomfortable ideas. Mature adults learn to discuss them.
Beyond Offence
A Code might empower those prone to take offence at everything they dislike as a strategy to get their way. Lack of a Code might empower those prone to bullying and unprofessional behaviour.
A good Code would speak to the motivation behind our behaviour. It would touch on things deeper than potty talk or poor taste. It would aim to capture the true, the good and the beautiful. Is this possible in our fractured world?
The team leading the charge, at the OMA, to create a "Code" is wise and cautious.
They have not rushed.
They have listened, revised, and then listened some more.
Dozens of members have offered feedback.
Given all the time and energy put into this process, I am confident they will arrive at something solid and good and will not stop until they create something that doctors support.
We need passionate people.  We need free speech and emotional resilience. And we need to show a better way, refusing to be guided by nonsense.
*******
BONUS – Check out this 2:44 minute video. I hope it makes you smile and not take offence!