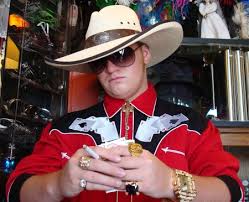 Doctors believe patient stories. We think we catch liars. But we can't. How could we?
If someone cries about final exams and talks about death, I believe her. If someone describes excruciating pain and grimaces when no one is looking, I believe him.
Doctors, for the most part, believe patients.
Wired for credulity, doctors want to believe. When the Ontario Medical Association talks about possible job action and strikes a working group to explore job action, doctors believe the OMA is thinking about job action. But is it?
Why the OMA Will Never Strike
The OMA has too much to lose. It wants to be heard. The executive wants to stroll around Queen's Park. The President wants to be on TV. OMA wants applause from academics, nurse associations and unions. The OMA wants to be admired for its sophistication and prowess.
The OMA longs for praise from everyone else but its own members.
The OMA wouldn't dare speak about government mismanagement of healthcare. So what makes anyone believe the OMA would ever lead job action?
Threatening job action is like threatening no supper for a month: It never happens, and your child knows it.
Reasons not to strike:
A. Doctors won't follow. No one will adhere to any proposed job action. The action will fail. The OMA will be embarrassed.
B. Docs won't agree to one specific job action. The OMA sets an impossibly high bar of support for job action. Discord undermines job action. We'd best do nothing; the OMA might be embarrassed.
C. Job action does not work. Remember the strike in '86? It failed. The OMA was embarrassed.
D. The public will hate doctors. Docs must keep patients happy all the time. If doctors strike, the public will hate doctors, and the OMA will be embarrassed.
To top it off, the OMA staff will never agree to job action. There are too few places for healthcare analysts and economists to work in Canada. Only staff with new jobs in hand can afford to be gritty. Job action would embarrass the staff in front of their future employers.
Doctors cannot strike because of internal issues, not because anything external prevents them.
Note: All healthcare staff are trapped in a system controlled by government. They cannot ever – never, ever, ever – criticize government if they hope to keep working in healthcare. OMA staff work tirelessly for doctors, but the staff cannot openly criticize government.
Medical Monopoly
Long before Medicare, doctors campaigned in the name of public safety to win a state imposed (coercive) monopoly.
State funded healthcare came along years later and threatened physicians initially. But it ended up working like a golden goose in the 1970s.
The OMA wants to keep the monopoly and rehabilitate the goose. Anything that undermines the current state undermines OMA hegemony.
But monopolies invite competition. Competitors dilute monopolies. Governments smile on anyone who promises lower costs.
So government lets NPs prescribe, admit and run NP-lead clinics. Pharmacists morph into clinicians and prescribe medications and order diagnostic tests. (Never mind if NPs cost more or pharmacists drive utilization.)
The medical monopoly wears thin and grotesque. It reminds us of what it once was but now offers few of the benefits. When docs wake to see what's left of medicine, they will find themselves unfit to fight and unprepared to compete.
Bluffers
Even credulous doctors see through a bluff eventually. Professional poker players wear dark sunglasses and funny hats to hide their hands. Organizations use workgroups and surveys instead of sunglasses and hats.
But they have the same intention: They do not want us knowing what they intend.
Poker players bet and hope we are not the wiser. Organizations bet on doing nothing and hope we do not notice.
The OMA cannot strike. Most of the current leaders would sooner die. The staff would have their careers ruined overnight.
Until the OMA courageously speaks truth to power – publicly critiques a crumbling healthcare system – it seems an utter waste of time to listen to talk about job action.
Public critique is like wearing a ribbon, whereas job action is like starting nuclear war. If the OMA won't even wear a ribbon, do not expect it to go to war.
The current OMA leadership should talk about system failures. Patients need it.
The current OMA leadership should defend doctors in the mainstream media, social media, with public demonstrations, coordinated education days, and maybe even civil disobedience. Doctors need it.
Doctors need the OMA to stop managing members' expectations and start adding some practical benefit. Until then, relax: The OMA will never strike.
Photo credit: Dallas Vintages Shop