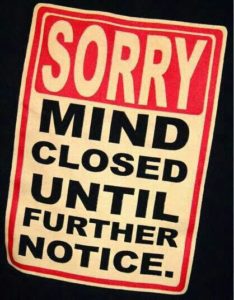 Fundamentalism simplifies life. It turns a messy world, full of grey, into a crisp, clean existence of peace and clarity. Even dogs and colour-blind people can see black and white.
Fundamentalism uses publicists to guide true believers.
Some news columnists, ersatz journalists, make their living as publicists. They sell words that paint the same, stark plot: Everyone is good or bad, oppressed or oppressor.
Stylites in the Main Stream Media chant their sermons, while the choir nods in unison.
Doctors are oppressors, arrogant and powerful.
Liberal members of parliament are warriors for social justice.
Not even Odysseus could sail between the publicists and warriors unscathed. Black and white makes life so simple.
Most people expect news-papers to report the news, not create it.
Now, many newspapers only write about events that support their narrative. Continue reading "Fundamentalism in Medical Politics"