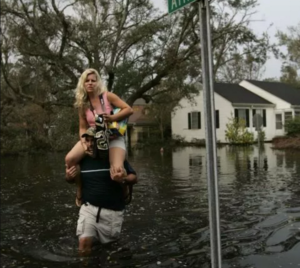 Hurricane Katrina demolished New Orleans on August 29, 2005. Katrina killed almost 1,500 people and cost $70 billion to clean up.
People knew it was coming. They were told to evacuate. City planners had warned of something like Katrina for years.
Katrina was the surprise everyone expected but no one wanted to believe.
Canadian healthcare is not well. Sick babies cannot fit into overstuffed NICUs. Young people die for lack of beds. These stories aren't news anymore.
A journalist from a National paper told me, "I need something new to say. My editor won't publish without a new angle. People are tired of hearing the same thing about hospital overcrowding."
Last week, I asked an MP, "What do you think about the new tax changes?" He gave a long defence of Morneau's tax grab on small businesses. He sliced up all the arguments that he expected I would raise.
Then, he let me ask some questions: Continue reading "Neonatal ICU Crisis: Unusual or Inevitable?"