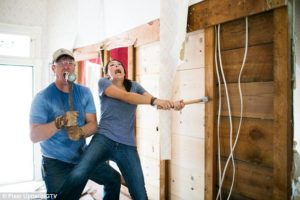 There are two kinds of homeowners. The first kind would never change faucets and doorknobs. They buy a house, tear it down and start over. 
Other people keep what they can tolerate. They cannot afford to be radical.
No matter the approach, everyone agrees: The point of renovation is to rebuild.
Like an old house, the OMA sprawls with additions, legacy rooms and dark closets unfit for visitors. It's tired and dysfunctional. Most people finally admit it.
The OMA was never built to service 42,000 members. It was not designed to command a battle with an activist, majority government in the trenches of social media.
Crisis can bring out the best in people. It often brings out the worst in organizations. The OMA crisis exposed problems that no one talked about when times were good. Continue reading "Time to Rebuild the OMA"