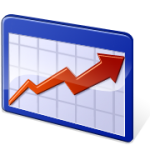 ED visits are growing.
ED costs are growing.
If the ED was a bakery, we could send customers away at the front door when the pastries were gone.  Some still suggest this dangerous practice.  Here are 5 better ideas that will work.
5 Ways to Save $$ on EDs
1. Increase access to imaging and labs.  A patient can't wait weeks to find out whether the lump in her breast is a cancer or headache is a tumour.  Patients come to the ED even though they'd often rather go anywhere else.
2. Provide clinics for 'in-between' patients (CTAS 3).  On a scale of 1 to 5, CTAS 3 patients aren't dying but have more than a sunburn.  These patients needs tones of care and investigations.  A few are acutely ill, but most suffer from chronic issues.  Either give them direct access to clinics, or let emergency physicians send patients directly to specialty clinics (same day appointments).
3. Get admitted patients out of the ED.  Admitted patients get horrible care in the ED and cost the most, by a very wide margin. ED care costs more than ward care.  Get admitted patients were they can get the care they need: up to the wards!
4. Don't transfer dying patients to the ED who never wanted to come to the hospital in the first place (signed advanced directive).
5. Close EDs.  In Canada, we close rural EDs and refuse to expand the size or number of EDs to keep pace with population.  It's a terrible option for customer service, but it does save money. 🙁
What do you think?  Click Leave a Reply or # Replies below.