So far, we've posted what works.  In two days, we will try something that (almost) never works.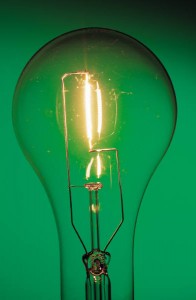 Does repeated failure mean something is impossible?
Hundreds of teams of really smart people have failed to improve outcomes and efficiency by putting physicians at triage.   In some cases, flow did not change.  In others, costs were too high.  We want to try it anyways.
Why would we bother?
Pros
It's what we want for our families.  
When nurses and physicians need a medical opinion, they go straight to the nearest MD they trust.  Direct access.  All the non-value added steps removed.
Time equals quality in emergency medicine.  
The sooner we diagnose and treat patients, the higher quality of care we can guarantee.
Irresistible.  
The chance to radically improve flow and efficiency is just too attractive to ignore.  Imagine being able to see and treat even 10% of your patients out front – a chunk of patients would never enter the ED.  30 fewer patients and family members packed into the bowels of the ED seems reason enough to try it.
Fewer steps = lower cost.  
If we could exam and begin treatment without a lengthy pre-screen, triage and registration process, we would decrease the number of providers involved and decrease patient length of stay.  Staffing costs and length of stay directly impact efficiency.
Parallel processing beats sequential processing.  
Modern ED Triage is sequential.  It's guaranteed to become a bottleneck unless an oversupply of staff continually support it.  A parallel RN-MD clinical stream right at the front door seems destined to succeed.
Cons
"If it ain't broke…"  
We've ranked with the top 3 EDs in Ontario for time to physician initial assessment (PIA) for 18 months.  Our average PIA hovers just under 1 hour.  However, Voltaire said, "The good is enemy of the best" (approximately).  Unless we continually improve, we will slip back.
Everyone failed – why won't you?  
Failed attempts don't mean something is impossible.  As Thomas Edison said, "I have not failed.  I've just found 10,000 ways that won't work."  If a concept seems logical and irresistible, it's worth trying again.  Also, St. Joe's Hamilton seems to enjoy early success with their recent attempt at putting a physician at triage which inspires us to try it for ourselves.
We'll let you know how it turns out when we try it in 48 hrs.  Please share your thoughts below – tell us what we need to know.  There's still time to change what we're about to attempt!