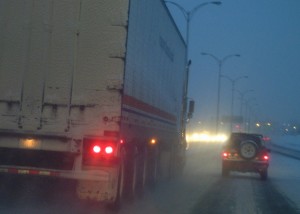 When you pull out to pass a car on the highway, what do you care about?
Do you care about speed or…
do you care about your gas pedal? 
We press on the gas pedal (input) in order to pass (output).
We focus on the job at hand, what we need to get done. We do not care about the gas pedal. We care about passing safely.
Healthcare focuses on the gas pedal.
How much will this cost?
How big is our budget deficit?
Where can we trim costs?
Why are costs going up so fast?
It's understandable. Money grabs our time and attention in hospital leadership.  But, like the gas pedal, inputs should be secondary. Our biggest concern should be outputs, are we delivering great care?
Block funding for hospitals died years ago in most countries.  Unfortunately, block funding still thrives in many Canadian hospitals.
Block funding = stretch one pile of cash out for a whole year of hospital services.
No funding for growth.
No funding for acuity.
No incentives to deliver more care.
Focus on the budget; don't spend a penny more…keep the gas pedal in focus.
Fortunately, most jurisdictions are starting to admit that block funding doesn't make sense.
Focus on Outputs
The secret to great hospital performance = focus on outputs.  Focus on great service and outcomes for patients, first.