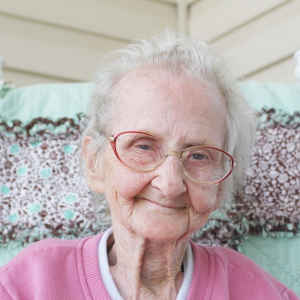 Grownup children sometimes ask the impossible.
"Whatever you do, Doctor, you must never mention the C-word to Grandma."
I listen with a concerned frown.
"You know… Cancer," her grandson whispers.
"Grandma's scared to death of it," her daughter says.
"It would kill her if you said anything. Promise you'll never tell her, Doctor."
I nod and say, "Maybe we should ask Grandma if she wants to hear the truth?"
Grandma usually takes it quite well. The children were scared to death of cancer, not Grandma.
Patients want doctors to help them understand as much as possible. They want doctors to speak up when something is wrong.
But many people want doctors to hide the truth. A number of docs are campaigning against cuts to medical spending in Ontario. At the same time, other powerful doctors, who work in government, or lead hospitals and medical schools, bully MDs and students to keep quiet.
"Be careful," they say.
"Keep writing articles or giving interviews and we might not renew your hospital privileges." 
"We saw what you wrote on social media. It goes against our rules and regulations. We will dismiss you if you do not keep quiet." 
"You wouldn't want to ruin your chances of getting a good residency spot, would you?"
Leaders who get money from government cannot allow their staff to publicize government failures. Does this cover-up benefit patients?
Leaders who bully others into silence do it to protect their income. Patronage demands that we keep our benefactors smiling on us with favour.
Afraid to Speak Up
Free speech is all but dead in Canadian healthcare. Not just limited, weak, or dying: dead.
Everyone on the inside must speak in generalities. Sure, you can report private clinics closing. You can also leak stories to the press, who then write about them second-hand.
But the people who know cannot speak. They dare not.
Here's a short list of allegations I've seen or heard about:
Delayed vaccine supplies…were they delayed to coordinate a dignitary's photo op?
Hundreds of thousands of dollars spent on technology that never got turned on, or used for only a few days.
Over a million dollars spent in a rush at year-end on unproven programming, "Otherwise we won't get the same funding next year."
Reporting different sets of financials than the 'real' ones used to run an organization.
Houses built for executives by the builder who won the contract for a public facility.
Departments insisting that only the product offered by the company they have a relationship with can be sold in other departments of the hospital.
Allegations can be explained away. The list above avoids breaking laws. But explaining nonsense does not mean it's not nonsense.
Privilege, patronage, and waste always litter monopolies like garbage on sidewalks. Monopolies have no reason to clean it up.
We could pass a whistleblower law and demand that people speak up when they see waste or unethical behaviour.
But why would someone speak about an organization that pays them? Government might close the operation and put the whistleblower out of work.
We could tell the new patient ombudsman. Could they manage the volume?
We could empower patients. Give them transparency and choice. That way, if someone delayed a vaccine, patients could get it somewhere else, as soon as it's available. A dignitary would lose a photo op, but patients would get care sooner.
The need for silence grows as healthcare runs out of money. Governments ration services to control spending, but they cannot fix the inherent waste in a monopoly.
Doctors must not publicize details about waste, rationing, and cuts. Voters might panic.
Maybe we should ask voters whether they want to know what's really going on?
I suspect they would take it quite well. Maybe only the government fears the truth, not the public.
photo credit: www.mirror.co.uk about Grandma Betty.