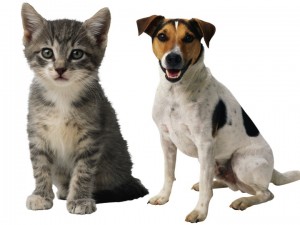 We find two kinds of doctor: fixers and servants. Both consider themselves healers.
One makes problems go away. The other makes the best of chronic disease. Maintenance and chronic issues frustrate the fixers. Quick fixes, while necessary, feel like Band-Aid treatments to the servants.
Fixers believe in final solutions. On the one hand, they make a living fixing acute issues.  On the other, they wish the issues did not exist in the first place.
Servants know that, no matter how much care they provide, chronic disease is unending. Even the best diet and exercise program will not stop decay. Servants resist decline; they fight to improve function. But servants accept that their patients will wear out and die. Servants seek to make the journey as good as possible.
Public Service
Fixers and servants work in government, too. Fixers believe that the right program will make everything better. They look for silver bullets. They crave utopian designs.
Servants have more modest goals. They realize their efforts can make things good, at best, but never perfect. Their ends are limited and indistinct, whereas the fixers' ends are grand and crisp.
Healthcare is more like a chronic disease than an acute illness. We should not expect a cure for healthcare in the way some people expect a cure for cancer.
Jeffrey Simpson lamented that healthcare is a chronic condition
, in his book by the same name. It shouldn't be so hard. Why can't delivering healthcare be more like delivering the mail: crisp, measurable, and suited to bureaucratic solutions?
Assumptions
Solutions start with assumptions. Healthcare frustrates with variety and individualism. While we've discussed it many times before, it bears repeating with an example:
We can generalize about the health impact of poverty. But there's an enormous difference between the poverty of a homeless person in Toronto and a single mom in Northern Ontario. They both might face similar health concerns, but solutions must look very different.
This frustrates planners. We should be able to treat hypertension with strict guidelines regardless of income or location.
But doctors know different. Local, individual problems make a huge difference.
Healthcare requires local, individualized solutions for a chronic condition. The search for grand solutions to fix most healthcare problems will continue to irritate reformers. Their frustration makes them look for someone to blame: often 'uncooperative' patients and doctors.
Cause or Effect
Are doctors more like public health workers, looking for the one pump that spews bacteria into the community? Or are we more like old fashioned GPs, who treat acute injuries and palliate chronic disease?
Of course, we need fixers and servants. Doctors must be good at both. But new fixes aren't as common as before (see The Rise and Fall of Modern Medicine
). We spend more time caring for chronic disease, less time fixing it.
We need a system designed to care, and support local service, instead of creating grand solutions. We need the public service to serve patients, not fix them.