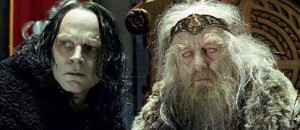 Three and 1/2 days in bed left me cut off from news and social media.
The flu made reading impossible, scrolling unbearable. It was exactly what I needed.
I decided to start social media/medical politics rehab.
All addicts need conviction, a resolve to stick with treatment. So, I sat down to write a blog about political addiction:
"The Ontario Liberals first attacked doctors in 2012 with a 5% cut…"
That sent me howling down 2 long paragraphs reminding everyone about tyranny and usurpation.
This is not healthy.
A battery of Google alerts on medical issues fills my inbox twice a day. I scan Twitter feeds, Facebook, LinkedIn, and medical blogs. Every day, I review comprehensive news-scans from two large organizations.
When I wake up in the middle of the night, I can't resist a quick peek to see if anything new came in on my smart phone.
It needs to stop.
Content Creation vs. Consumption
Citizens must protest stupid political decisions. Power and control corrupts, even while we sleep. But expression makes us more interested in the topic we rant about. We risk spending more time reading-searching-debating the issues, than making noise.
Doctors should keep making a fuss. The government is wrong. They should not cut spending on medical services every year since 2012. Patient care is suffering (see clinics closed). If anything, docs have been way too quiet.
But it takes more than doctors.
Hopefully, the courts will declare this unjust. When they do, it will be too late. Judges need another 3 years to figure this out, and the government will need another year to settle on a process. Throw in an election, or some other distraction, and this could take 3-5 years before we see any justice.
So by 2021, we will have suffered under cuts, claw backs and caps for 9 years. Medicine cannot recover from that. At least I can't.
Life after Twitter
In 2012, experts advised, Get on social media: Twitter, LinkedIn, Facebook – anything you like – just get the word out there.
Social media runs on dialogue, comments, likes, and re-tweets. It takes time, a tonne of it. It feels great to meet others on social media. But it fills your brain; complicates life.
It is time to manage the addiction. While AA suggests total abstinence, I decided to try a modified approach:
Stop Google alerts.
Delete my news feed app.
Unsubscribe to blogs I never read.
Focus on content creation.
Drastically reduce, retweets, likes, shares, etc.
And the hardest one: delete my Twitter, Facebook & messenger apps from my phone.
After a mild tremor and stomach upset on the 1st day, I feel a bit more settled, 24 hrs into rehab. Recidivism rates are high, so do not judge me if I slip up.
What makes us change our thinking, anyways? Does the logic hidden in a 140-character tweet do it?
I will keep blogging. It helps me think, and I love hearing from thoughtful readers. They teach me. But news and social media have to decrease.
Overly polite responses to self-serving politicians waste our time. Let's just call it, without being rude or gratuitously blunt. People will respect us, even if it makes some colleagues cringe.
We need to tell politicians, over and over,
Enough already. Tell the truth. Honour your commitments. Obey the law.
Saying more, no matter how fun, or addictive, probably doesn't change much. There is life after Twitter.
photo credit: lotr.wikia.com