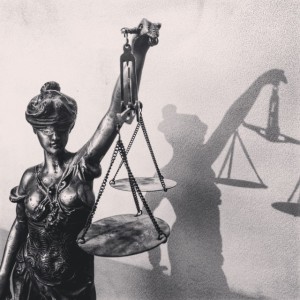 Optimists see change as opportunity. Pessimists find change to be irritating, risky at best. Realists weigh change one case at a time.
Doctors face a paradigm shift in how they interact with government. Binding interest arbitration (BA) promises to fix a power imbalance between doctors and government. Many docs have wanted BA for years.
But will BA fix everything between doctors and government?
Are there reasons to vote against BA?
Reasons to Vote No
A few doctors believe that there are 4 insuperable reasons to vote against this contract. If you agree with these four, then you should vote No, too.
BA is bad in any form.
Opposition on Principle
The right to withhold patient care (strike) is sacrosanct.
Sacrosanct Alternative
Doctors' strikes are an effective way to interact with government.
Effective Alternative
We can do better.
Better Offer
Let's unpack these:
Opposition on Principle
If you oppose BA on principle, then you should protect your integrity; follow your conscience and vote against this offer.
But before you do, please tell everyone why you believe BA to be intolerable, in any form. Use the comments section below, if you wish.
Freedom lovers long for a state without any monopoly on power, where unilateral action does not exist and BA is not necessary. But that is not our state.
Our democracy does not protect doctors, in negotiations. Doctors need something to correct the current power imbalance. BA offers balance: a fair and impartial process.
We can dream of an idealist anarchy, but reality demands that we have laws, agreements and contracts.
Sacrosanct Alternative
Some believe that, in a free country, doctors should have the right to strike, by withholding patient services.
In general, the right to strike resonates with me. But I struggle when we apply it to patient care.
Many clinical problems do not look like emergencies until too late. And most doctors cannot deny patient services, when we have the power to help.
Even if we had the right to withhold patient services, many of us would see our patients through the emergency department, just to make sure all patients who wanted medical care could see a doctor.
Effective Alternative
Perhaps, you feel certain that a doctors' strike is an effective way to rebalance power with government.
Although I have sympathy for the first two arguments, I completely disagree with this one.
Coordinated job action, study days, refusing to take on more patients, and other creative ideas can force change in special cases.
But it takes a unified group to take action on a specific issue. For example, the obstetricians made it work for them in their battle over insurance premiums.
I do not know of any "general" doctors' strike that has been effective or even general. In the unlikely event that doctors agreed to a general strike, government would pass back to work legislation in 24 hrs.
Better Deal
As a thought experiment, we could imagine a BA contract that gives doctors everything we want and restricts government from anything it wants. This imaginary contract would be 'better' for doctors.
We could put corridors and goal posts on all the things we do not want an arbitrator to touch and make all the things that government cares about open to arbitration.
Government would never sign such a contract.
Furthermore, it would not be fair. This imaginary contract would give us the power to threaten of arbitration.
Government would be forced to agree with us in negotiations or have an arbitrator impose our will on government. This imaginary contract would reverse the current power imbalance, in our favour.
This might sound attractive, but is it reasonable? Is it realistic? The current BA offer seems fair and reasonable, but I'd love to hear debate about why this offer is unfair or unreasonable.
Big Decision
We should take these arguments seriously, on their own, regardless of how many may or may not support them. Every argument adds something.
For what it's worth, even committed, anti-establishment doctors have told me that, on the whole, this offer beats the status quo.
I love freedom, and I distrust all concentrations of power. I see this BA offer as the best way to decrease the power imbalance of government over doctors.
Doctors cannot care for patients, hire staff, purchase equipment and run patient-care businesses, if government has the right to cut fees whenever it runs out of cash.
The status quo is intolerable.
I used to shrug when other doctors asked for BA. I never believed that government would agree to a fair BA process.
I have been proven wrong.
Unique political events have helped deliver this BA process. It is a chance for something better.  Will doctors take it?