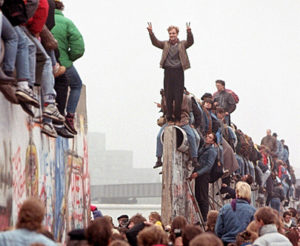 Halley's Comet flashes by once every 75 years. The OMA changed 18-20 years ago, and again last night.
On Tuesday evening, the world of medical politics turned. Some say it has spiralled since last summer, but yesterday, doctors saw a ray of hope, for change and renewal.
Over the next few days, new officers will digest what occurred and consider what they hope to see changed.  What makes things different this time?
Passion
The morning after can feel ominous. We wake up with something new: What just happened? What did I sign up for, exactly?
People used to work at the OMA for a quiet diversion from clinical duties.
Today, serving doctors can consume your life and strain your family. Of course, you must not let it, but new delegates should feel as though it could.
Medical politics became a passion for hundreds of doctors this year. This is good. It's exactly what the OMA needs. But how will the OMA manage the passion?
Leaders can no longer make political decisions unnoticed by busy doctors. The Board cannot control information without attracting attention from those they represent.
Social Media and Transparency
Social Media popularized the passion in medical politics. Politics used to swirl around quiet evening chats in hospitality suites.
Not anymore.
Many of the new delegates and directors grew up online. They understand messy thinking.
Messages cannot be perfect. Content needs to be shared. Cleanup can happen later.
SoMe creates a tonne of rumours and misconceptions that require time to straighten out. But the dialogue generates knowledge and turns an ofttimes boring field into exciting drama.
Back to School
For most doctors, stepping into medical politics reveals a huge knowledge gap. Medical politics touches governance, political philosophy, health policy, history, law, leadership and more. It opens a world of reading and coursework.
We should read widely; especially those authors with whom we disagree. Here are a few titles to consider:
Good to Great – Why some companies make the leap…and others don't
Catastrophic Care – Why everything we think we know about healthcare is wrong
Code Blue – Reviving Canada's healthcare system
Chronic Condition – Why Canada's healthcare system needs to be dragged into the 21c
Better Now – 6 big ideas to improve health care for all Canadians
Basic Economics [A must read!]
A Conflict of Visions – Ideological origins of political struggles
Usually, new Board Directors get to attend the Rotman's Not-For-Profit Governance Essentials Program.  The OMA might consider investing in other courses, too.
But new officers need more than books and course work, we need advice.
Regular Working Doctors
Elections provide a mandate. Mandates demand performance. Everyone hopes to do a better job than the person we replaced.
How can we avoid the mistakes of those before us?
Some of us bring arrogance from the womb, but for most of people, arrogance comes softly to elected office.
Regular, working doctors can inoculate us against arrogance. Regular, working doctors can keep us humble, if we let them. Their opinions are not an obstacle to overcome, but a reason for us to change course (from The New Road to Serfdom).
We can ask for advice, especially from docs who know almost nothing about politics. We need to tap the experience and wisdom of regular, working doctors.
I repeat this phrase with intention: "Regular, working doctors" should be a mantra for those elected to serve them, before attempting change.
Concrete Change
The OMA needs structural change to prevent the fiasco of the last two years.
A. The concentration of power invites failure and amplifies the result.
We cannot put so much power in the Board. It prevents the Board from behaving like a Board, and it ruins governance.
B. Referenda must be true, open, fair and unbiased. Doctors should be able to vote in a referendum without pressure from slick marketing that promotes one viewpoint.
If the Board makes a decision, it should not use its 300 staff and $60 million budget to campaign against the membership.
We need bylaw changes to prevent the fracas of 2016 from happening again.
We should unshackle the Board so that 'speaking with one voice' never means an unbalanced push for something that is bad for doctors.
C. We must protect the Board from feeling pressured — dare I say bullied? — into voting Yes.
The same rhetoric used on the campaign trail about $300 million cuts, retribution from government and never getting a better deal was used on the Board, too.
We must prevent this corruption of process.
D. The Board could consider three options:
i) Hire a "Devil's Advocate" to openly challenge the Board's contract decisions.
ii) Give contract decisions to another group so that the Board can focus on governing.
iii) Publish a formal dissenting opinion.
E. We should change bylaws to prevent the Board from ever running a provincial campaign, with a national public relations firm, to "Get out the Yes Vote". Education is good; high-pressure sales is bad.
F. The Executive Committee must shrink and/or disappear altogether.
G. We need open elections for President-elect.
New Attitude
Change requires new thinking. Saving lives requires confidence and resolve to act in the way we think best. Leadership requires confidence and resolve to act in a way that we think best, and in a way that people will follow.
Robots obey; people need to be convinced. Convincing takes time. People will never do exactly what we hoped they would. We cannot lead in the same way we that we fix a dislocated shoulder.
Like watching for Halley's Comet, doctors have waited for true change at the OMA for decades. Let's hope the opportunity doesn't flash past and leave the OMA untouched.