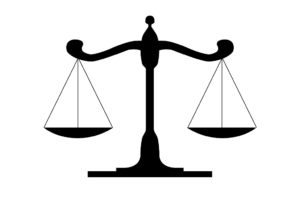 The World Record for solving a Rubik's Cube is 4.73 seconds. My kids can do a 2×2 in under a minute. I have never solved a Rubik's Cube.
Inequality has existed for as long as we have.
The Greeks developed philosophy, literature and architecture when Britain was filled with "…illiterate tribal peoples, living at a primitive level."
The Chinese invented "…the compass, printing, paper, rudders and the porcelain plates that the West call 'chinaware'…" centuries before Europeans (Wealth, Poverty and Politics, by T. Sowell).
Equality
Some use income to measure fairness and morality. High incomes indicate greed and oppression.
Economic egalitarians believe in equal economic outcomes, regardless of effort and circumstance.  Egalitarians oppose meritocracy.
In Greek mythology, Procrustes' bed fit every traveller, no matter how tall. Procrustes stretched short travellers on a rack and cut the legs off tall travellers: the original one size fits all.
Economists say that we should look at production, not income. Henry Hazlitt (quoted in Sowell) wrote:
The real problem of poverty is not a problem of "distribution' but of production. The poor are poor not because something is being withheld from them but because, for whatever reason, they are not producing enough.
A bit harsh perhaps, but barring misfortune, no doctor is poor.  Even the lowest paid specialties earn 4 – 5 times the poverty line in Ontario.  But some doctors earn 20 times as much as their lowest paid colleagues without 20 times the effort.
The problem comes, in part, from price fixing.  Prices normally indicate the scarcity of a product or service. Fixed prices remove information that prices would otherwise signal. Fixed prices produce bizarre results.
For example, the highest billing specialist in one field can make 5 times what the highest billing specialist makes in another field.
Both work flat out, often over 80 hours per week.
Both do good work. Both help thousands of equally needy patients. Both follow the rules and pay similar overhead.
The billing difference comes from the arbitrary prices set on the services provided.
Relativity & Democracy
Relativity has plagued medicine for as long as doctors have had fees.
It got worse after 3rd party payers (governments and insurance companies) took control and fixed prices.
Patients used to know the cost of medical services and could adjust their behaviour accordingly.  For non-urgent care, patient demand impacted price. Although imperfect, at least patients had some impact.
With monopolistic control of prices, relativity becomes political. Too often, it depends on who has political power.
Before we tackle relativity, we must ask whether we believe in representative democracy.
The Greeks denounced direct democracy from the start. Direct democracy is mob rule: Whoever has the most votes gets to crush the losers.
Western democracy grew as representative democracy based on a constitution. People elected representatives to act within the confines of a constitution.
Democracy crumbles when majority governments do whatever they want and trample on minority opinion.
Too often, we design brilliant technical solutions for relativity but apply them with majority rule. Representative democracy based on a constitution of shared principles might improve our efforts on relativity.
Value
Inside the state monopoly on medical care, our attempts at price fixing will be halting and imperfect. We might start by asking whether a service adds value, and if so, by how much?
Doctors usually complain that procedural work is overvalued; no one gets paid to think anymore. But the opposite holds true in some specialties, such as radiology. Radiologists earn more reading scans than doing procedures.
Merit. Effort. Value. Equality. Democracy. Heady concepts, but we must wrestle with them all.
We need to find a way towards unity. We must take baby steps towards consensus. But we cannot wait too long.
Those who refuse to change only increase the chance that government will impose a clunky solution.
Those who demand rigid economic equality only increase the chance that the status quo continues, making things worse, not better.
Relativity impacts access to patient care in two ways: Governments try to limit access to costly services, and medical students avoid training in undervalued specialties. Either way, patients lose out.
Maybe that's a good place to start work on a solution. In a world of inequality we should ask: How does relativity impact patient care?
Photo credit: theimaginativeconservative.org