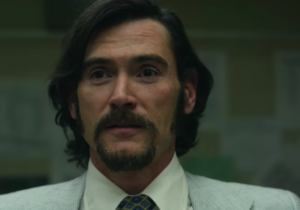 "I believe the term 'self-regulation' is well on its way to the dustbin of history."
With this, the registrar of the College of Physicians and Surgeons of Ontario (CPSO) wrapped up his final note in From the Registrar's Desk.
He went on,
"In the future, College work will no longer be described as 'the privilege of self-regulation,' but instead 'the responsibility of medical regulation.'"
Candor comes easy when people leave office.
Is Self-Regulation Dead?
Was the registrar simply making an observation, or was he stating what he believes to be good? Does he believe self-regulation belongs in the dustbin?
I know many doctors who became Chiefs of departments. Chiefs oversee quality. They handle patient complaints.
Chiefs see problems before they become patterns. A good Chief tries to build safety into a department to prevent problems becoming patterns.
Good Chiefs try education, encouragement and incentives as ways to improve quality.
But they never eliminate problems, and many Chiefs start to despair.
So, they take charge.
They make tough decisions.
They put their faith in power: rules, oversight, punishment.
After 10 years in charge, some Chiefs are damaged; irreversibly anti-physician. They lose hope in clinical judgement and put their faith in systems instead of people.
New Psychology
The well known Stanford Prison Experiment assigned students to be either jail guards or inmates.
Our planned two-week investigation into the psychology of prison life had to be ended after only six days because of what the situation was doing to the college students who participated.

In only a few days, our guards became sadistic and our prisoners became depressed and showed signs of extreme stress.
Remember: the students were acting. None of the 'inmates' were real inmates. They were all innocent. But the guards saw the inmates as criminals.
If the Stanford Experiment is true, then those at the CPSO, who believe self-regulation is dead, will become something different. They will see themselves as medical regulators. They will not see themselves as helping to self-regulate an honourable profession. They will assume authority.
Their ethos will change. But maybe that change started long ago?
Separation of Power
A King can act as judge, jury and executioner. But western parliamentary democracy separates power.
Developed countries have those who create laws, those who enforce laws, and those who decide whether a law was broken.
Monarchs and dictators assume all three roles.
Bad systems continue until people fight back, or the system morphs into something worse. Eventually, all bad systems fail.
If self-regulation is dead, then the College is dead. If self-regulation is dead, then we have a government regulator. We should stop pretending our fees are for "the privilege of self-regulation" and start calling them a tax paid to our regulator.
And then we should demand that the College operate on the shared values of our parliamentary democracy.
We should insist on clear boundaries between those who create the laws, those who enforce the laws, and those who mete out punishment.
First Principles
The retiring registrar raises fundamental questions:
How should we structure society?
Should we have laws to define limits and allow freedom?
Or should we have rules and regulations, with overseers to monitor every move and keep us in line with 'best practices'?
One way gives us western, parliamentary democracy. The other gives us rule by a small group of elites: representative democracy versus oligarchic tyranny.
As society loses interest in political principles, it loses the ability to self govern.
Does the retiring registrar endorse the change he describes or is he just telling us about a change that's out of his control?
It's not clear.
But given the direction of the CPSO over the last 15 years, I'd don't expect anyone from the College to resist it.
*****