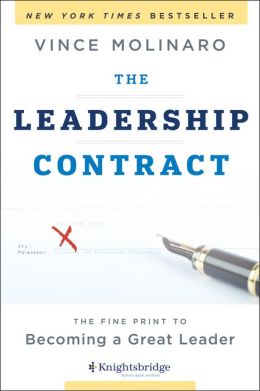 Vince Molinaro wrote a short leadership book called, The Leadership Contract: the fine print to becoming a great leader. Wiley, 2013.  It's a quick read, full of great bits of wisdom.  I liked his list called '10 Ways Leaders Make the Hard Work Harder.'
Getting in over your heads.  Ask for help to prevent your organization being stuck at your level of incompetence.
Confusing rough with tough.  Old-fashioned, army-style leadership values roughness.  Never mistreat people.
Mistaking effort for results.
Feeling like a victim.
Being insecure.  You will come across as wishy-washy
Needing good news.  If you ignore bad news, you get stuck.
Winning at all costs.  Too much competition views everyone as an adversary.
Waiting for permission.  YOU are the leader; get going.
Driven to distraction.  Too many incomplete projects will vie for attention.
Losing perspective. Don't get mired in the details.
Have you read any good leadership books recently?  Feel free to share the title below!