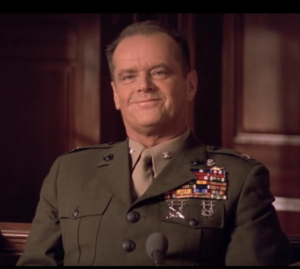 Most doctors want to see patients, not fight government. Doctors pay dues so that their medical associations will speak for them.
Is it even possible for a medical association to tell the truth about problems inside healthcare?
Can doctors speak about problems, without fear that the government will punish doctors for doing so?
Public Relations in Medicare
Everyone in our single payer system wrestles with what to say. Hospitals, associations, unions and patient groups must choose carefully what to say about:
Patients suffering on wait lists.
Provincial budgets that fall short.
System mismanagement.
One option is to only share good news, all the time. If you have something bad to say, do not say it publicly.
This is the most popular approach. Nothing panics hospital administrators more than hearing that one of their nurses or doctors has sent bad news to the media.
Single payer healthcare has no room for whistleblowers.
At the other extreme, some groups tell the truth to start a war. Some people love conflict. They want passion and courage. If we start a fire by being aggressive, so be it.
Passion and fire work to advance single issues, some of the time. And sometimes, we need courage to start a war. But fiery spirits often burn up opportunities to find solutions tomorrow.
Most groups look for ways to advance their cause while avoiding each extreme.
Advocacy Options
Doctors could consider building a separate group to speak for them. On its website, Working Families Ontario says that,
"Working Families was created by members of the labour movement with the goal of making voters aware of policies that threaten the well-being of working families in Ontario."
Individual unions get to play nice with government and still say what they want through Working Families.
Other political groups develop different voices within the same association. For example, a spokesperson might say one thing, while their elected member says something else. Chaos creates opportunity sometimes.
Maybe doctors should rebrand themselves as health critics? They could focus on raising public awareness about problems in healthcare. They could be full time whistleblowers.
Machiavelli is Too Hard
Groups contort themselves as they try to figure out how to respond to public issues:
Do we attack incompetence? Do we ignore it? Is this problem too hot for us to talk about?
We try to be too tricky. We hope to achieve a particular end by saying things a certain way. We try to be strategic, political. We want influence and positioning.
Maybe we should think less about position and influence, and more about just telling the truth?
Maybe we should figure out how to tell the truth about problems in healthcare with kindness, balance and hope?
Voters know that healthcare is not perfect. Nothing ever is. Voters also know that people get upset about bad news.
Politicians will get upset if doctors raise concerns in public. Politicians might rankle if doctors criticize a new bill or provincial budget. But fear of upsetting politicians should not stop doctors from telling the truth.
Tell the Truth
Healthcare is in crisis, in Ontario. The polls say that the government faces a crisis too. This makes life very difficult for a medical association.
In the midst of crisis, we need people to tell the truth, gently. No one wins respect by saying that things are good when they are not.
And no one wins respect by being fiery and mean. They might win fear for a time, but not lasting respect.
Healthcare needs doctors to be bold and tell the truth. Patients need doctors to speak up about our system, too. After all, telling the truth is the only reason patients listen to doctors in the first place.
Photo Credit: A Few Good Men (1992)