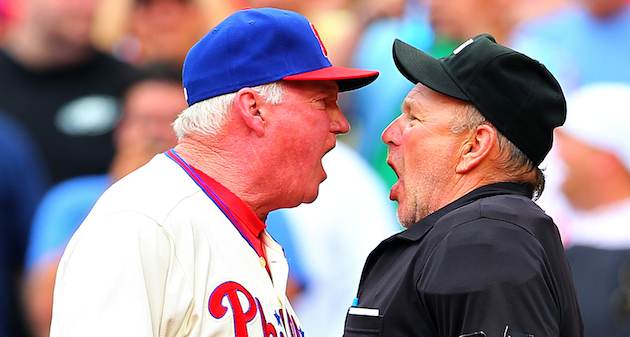 Sports fans love to see an angry coach shove his belly into an umpire's equally large gut, screaming F-bombs.
The Toronto Star loves to watch doctors and government shove each other, too.
It's good for business.
After months of media writing about "fat-cat doctors" screaming at an inept, "Walking Dead" government, social media has moved on to other things.  Articles dribble into print, but I doubt anyone has met with MPPs in the last few weeks.
When the majority stands against freedom and responsibility, those values, once lost, cannot be regained without major upheaval or catastrophe.
Doctors' best hope lies in unionization. (Heaven forefend!) It lies in becoming salaried clock-watchers. It rests in becoming collectivized seekers of uniformity, mediocrity.
A leftist colleague said once, "No one likes a union until you need one."
Government wins when doctors work as driven, small business owners. Doctors toil under an illusion of freedom and control. Fee cuts make them run faster to keep their clinics open. This shortens wait times. Government saves money and saves face.
As more and more regulation turns doctors into serfs, only stubborn ignorance keeps doctors from embracing government and lining up with all the other public sector unions.
Doctors should align themselves with the vision of a fully socialized system advanced by the unions and government. Deficits be damned.
OMA council, doctors' governing body in Ontario, believes that a binding dispute resolution process will fix things with government.  It might. It hasn't always worked. Government can overturn an arbitrator's opinion.
Form a Union?
Others call for unionization. Currently, doctors are explicitly excluded, in the Labour Relations Act, from forming a union.
Another public sector union is the last thing Ontario needs financially. But it might be the only hope for doctors in the face of tyranny and usurpation.
Another big, powerful public sector union would leapfrog the welfare state to its financial destiny. That might be a good thing.
Ronald Reagan used the same Machiavellian tactic with the Soviets. He embraced the arms race and bankrupted the Russians.
Doctors might force change, faster, by embracing unionization in healthcare.
Whitaker Chambers was convinced that he joined the losing side when he defected from the underground Communist party. He saw the end of freedom.
Doctors want to be on the winning side. Unions win in Ontario. Government ignores doctors. The Liberal government has cut fees in 2012, 2013, 2014, 2015 and 2016. The police, nurses and teachers all got raises during the same period.
Despite the potential tyranny, inefficiency, arrogance and greed of union bosses, doctors might benefit from a bossy, arrogant union to fight for them.
Doctors could hire union reps to fight every little hospital grievance.
A union could enforce discipline and conformity.
Given the current political climate, a doctors' union could fight politicians, hospitals, nurses…anyone who dares to engage.
Maybe patients need a nasty doctors' union so that doctors don't leave Ontario?
It's time for doctors to reconsider their principled fight for freedom.
Healthcare workers feed from the same trough. If unions get to feed first, doctors will always get left overs. As Premier Wynne runs out of other people's money to buy votes, the leftovers get smaller and smaller.
Pyrrhic Victory?
The easiest way to win a shoving match is to give in. Grab your opponent's shoulders and pull them into his shove.
The Ontario Liberals have attacked doctors for five years, and doctors have lost. Doctors could win if they let government have its way.
Doctors should agree with Premier Wynne and her progressivist agenda. Give her the politics she wants.
Become a union: the only political entity she respects. Pull the government into the only political scheme they admire and watch the government fall headlong.
Doctors would win, but healthcare would be in a terrible mess. Who would clean it up?
Photo credit: www.cbssports.com