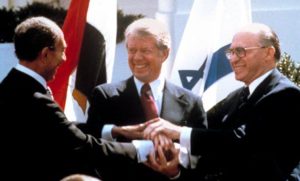 Can a broken relationship be mended? When one party has done something really wrong, and the other has lashed back, can they reconcile?
Doctors in Ontario have been heckled in the legislature, slandered in the media and ignored for multiple pieces of legislation. Unexpected rounds of unilateral cuts have caused festering wounds. It makes caring for sicker patients with longer wait times almost unbearable.
Some doctors are so sick of feeling abused, they only want to mock the other side. A few prefer mutually assured destruction.
But most doctors just want to care for patients. Doctors want to be left alone to care for patients without worrying about the next crisis.
Can doctors find a way to rebuild a new relationship with government?
How to Rebuild a Working Relationship
In conflict, emotion trumps logic. Desire for peace leads one party to make a move, a concession. A rebellious teen reforms. A wayward spouse repents and begs forgiveness.
Concession is hard. But waiting for a response from the other party is harder. Relationships do not mend overnight.
The reformed teen must endure weeks, perhaps months, of disbelief to earn a new reputation. Teachers are cautious, old friends wary. The teen lives through a wasteland of being a new person inside but being treated like their old selves.
Forgiveness is the Janus face of concession. Injured parties must choose to forgive.
Resentment and hate act like chains. We give others power over us when we refuse to forgive them, a jail of our own victimhood.
A satisfying joylessness accompanies our right to be angry. We hold it tightly with a jealous love.
What makes us forgive? Do people suddenly change their minds and decide that wayward spouses or rebellious teens aren't that bad after all?
Not usually. Forgiveness does not mean denial. Restitution does not forget malfeasance.
Forgiveness comes when the wounded party realizes that they have more to gain from restitution. They decide that they do not want to live in a jail of spite.
They decide to forgive for their own sake.
They forgive because they want to build something better, something they value more. They forgive with intention.
Doctors have been abused. They have every right to feel frustrated, outraged and desperate. Now we face a choice:
Can we see a bigger reason to forgive or will we fight to the death?
Is there some reason to try to rebuild a working relationship?
We cannot expect a public apology. We cannot expect contrition. A reversal of opinion equals contrition in politics.
Funding hospitals after years of cuts equals contrition. Funding for mental health services, tweaking clunky legislation and many other little things signal a change in attitude, too.
True, it does not give us the satisfaction of someone begging forgiveness, with a tear stained face clutching hat in hand. But we cannot overlook big policy changes.
Senior bureaucrats said that they could never imagine binding arbitration for doctors, even a few years ago. Yet government changed its mind. Adults do not change their philosophy without enormous sacrifice.
Doctors fought hard for BA, but we cannot forget that BA also had to be given. Government agreed to it. This is big.
Reasons to Rebuild
What do doctors want? What might we hope to gain from restitution?
Doctors want a working relationship with government based on equity and respect. We want to be respected as professionals, as independent contractors.
We need control over our practice environment. We cannot care for patients when government calls all the shots without consulting us on anything.
We want a working relationship, but what are we willing to change to get it?
I do not have a complete answer. Watching patients, I believe that reconciliation starts with something very simple: a smile. Wounded parties find something to like about the other side.
Can we find a reason to smile?
Maybe new funding for mental health?
Or a new cardiac surgery program in Thunder Bay?
BA should make us smile, shouldn't it? We asked for it for decades.
To be clear, we must still advocate for change at the same time as we rebuild with government. Healthcare does not need another sycophant, but continual war does not help either.
Our fight is not against the Liberals, or any other political party. We fight ideas: authoritarianism, unilateral action, command and control.  We want equity and respect, freedom and true constitutional democracy, not mob rule.
Our patients offer the biggest reason for us to rebuild a working relationship with government. Our patients need care. We cannot provide care unless we work with government.
Premier Wynne has signalled that she wants to rebuild a relationship with doctors. It will take time. Doctors and government will not become best friends overnight.
But after all that has happened, can we see a place to start peace talks? If government signals a willingness to change, are we willing to rebuild?
PS. I changed the photo….didn't realize the first one was from N and S Korea military talks.