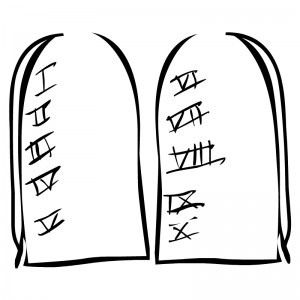 Follow these rules to improve patient flow, quality, and efficiency.  We made most of the list in a recent ED meeting, but it applies anywhere patients present.
1.  Add value for patients first, always, and without compromise.
2.  Never make patients wait unless it adds value for them.
3.  Triage means sorting, not primary nursing assessment (see 1 and 2 above).
4.  Time is Quality for most care.
5.   Nurses and physicians must pull in the same direction at the same speed: ED team = 2-horse chariot.
6.  Professionals must do what they do best: RNs do RN work, not clerical work.
7.  Remove or unload bottlenecks.
8.  Always design parallel processes, not sequential.
9.  Design for unlimited capacity; you cannot turn people away.
10.  Patients need humanity with every encounter, especially when 'there's nothing wrong'.
Do you have any to add?  Please share them in the comment section.  Thanks!
(image credit: http://blog.cachinko.com/)